Meet Chef Kevin (and Get a Sneak Peek of Our New Menu)
August 02, 2021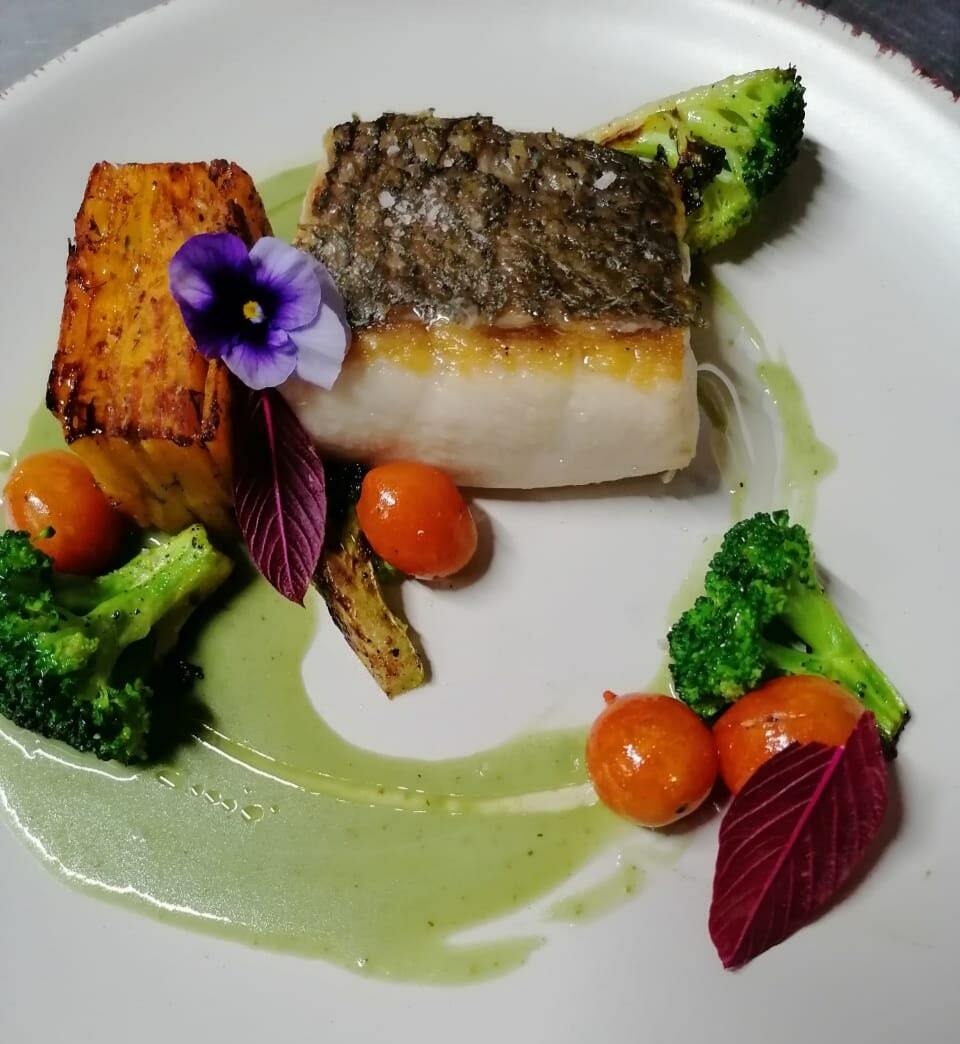 The sun is shining. The breeze is whispering. Tropical birdsong fills the air. In the not-too-distant distance, mountains rise to hug San José, the city-within-a-valley.
Or perhaps, the sun has just set. The remaining streaks of pink and orange fade into inky navy and then to black, just at stars wink into sudden re-existence. The patio heaters churn out a gentle warmth. Your eyes are fixed on the sparkling lights of a city far below.
For you are seated at El Tigre Vestido, enjoying the view as you await your meal. Whether it's your first or your hundredth dinner here in Costa Rica, it will be your first taste of our new menu, debuting mid-2021.
We are delighted to welcome our new chef, Kevin Charpentier and his unique approach to Costa Rican cuisine: fresh garden harvests, edible flowers, and years of tradition, woven into farm-to-table cuisine that honors our past, innovates our present, and takes El Tigre Vestido into the menu of tomorrow.
And with that, please meet chef Kevin:
Chef Kevin, tell us a bit about yourself. How did you become a chef?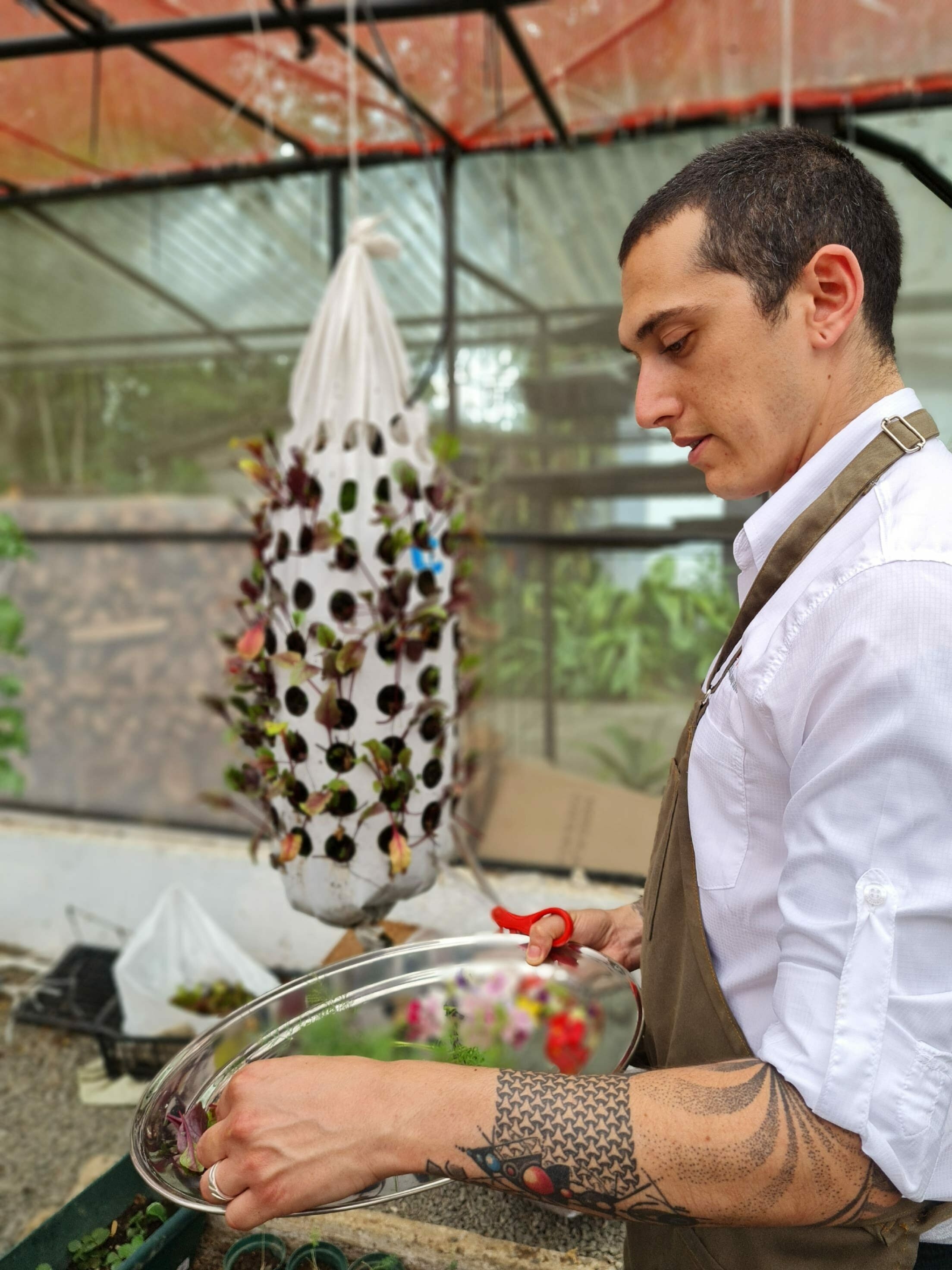 My passion for cooking started at a very young age. One of my uncles worked as a part-time cook to pay for school and, as a kid, I always listened to him talk to my grandmother about what it was like to work in a kitchen.
Little by little, story by story, I grew more and more interested. On a trip to Italy when I was 12, I had my first taste of the world's passion for cuisine: Italians have it for food, cooking, and everything related to it. It began in Costa Rica, with my uncle and my grandmother, but it was in Italy that I really fell in love with this profession.
How do you define the cuisine of Costa Rica? For someone who has never tried Costa Rican food, what can they expect during their first visit?
From my point of view – from a chef's eyes – Costa Rica's biodiversity is one of our greatest strengths, when it comes to culinary experiences. There is so much fresh produce – so many things that grow in diverse microclimates that are so close together geographically, yet so very different in their growing conditions.
This vast biodiversity translates to quality in our final product – and to incredible variety, reflected in our flavors and ingredients and dishes, which are full of flavor, color, and freshness. Because, above all, Costa Rican cuisine is dynamic: In a single dish, we can take you from the highest of our mountains to the richest of our coastlines.
So, what should you expect? Anything and everything, but always rooted in fresh flavors and diverse ingredients.
What inspires you? Where do you get your ideas for your dishes?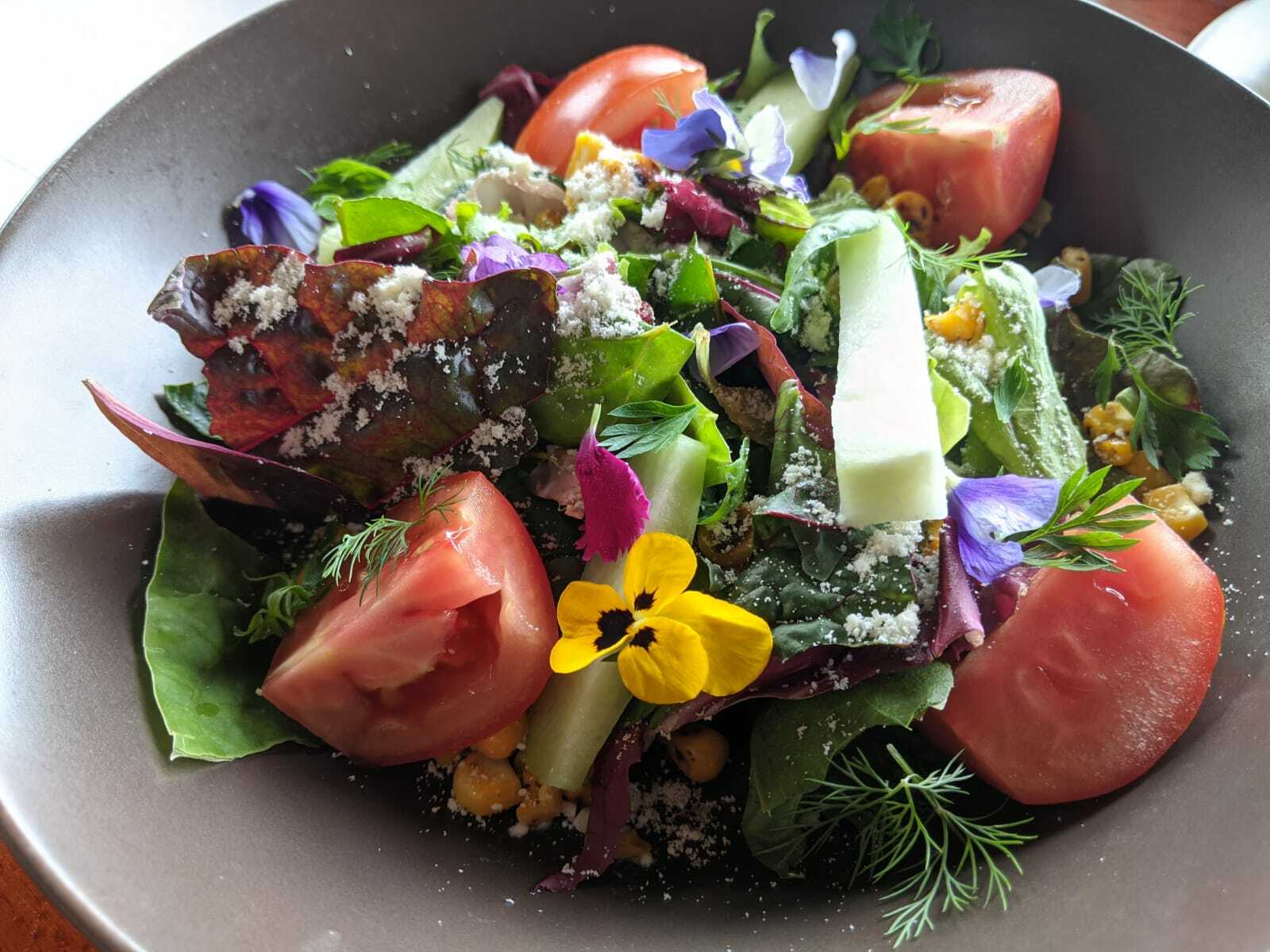 There is so much that inspires me in the kitchen, but if I have to pick, there are two primary things that inspire my cooking:
The first is nature. Many of my ideas for new dishes or flavor combinations are a product of spending time growing or harvesting ingredients – in these moments of connection with nature.
The second is tradition. The traditions that define Costa Rican culture are an abiding source of inspiration. It's the way we relate to food – how food has always been an essential part of human relationships. Honestly, this is something that I always look for as a chef: How can I help you connect the emotions my food creates?
Speaking of which, what can you tell us about the new El Tigre Vestido menu?
El Tigre Vestido's new menu is rooted in Costa Rican tradition, elevated to a first-rate culinary experience.
What does that mean? To me, it comes down to combining our local flavors and most traditional products with appetizers, entrees and desserts that burst with creativity. Our new menu exists in total unity with our farm and the products we harvest.
You get many of your ingredients from El Tigre Vestido's gardens. What are your favorites? What new produce have you chosen to plant?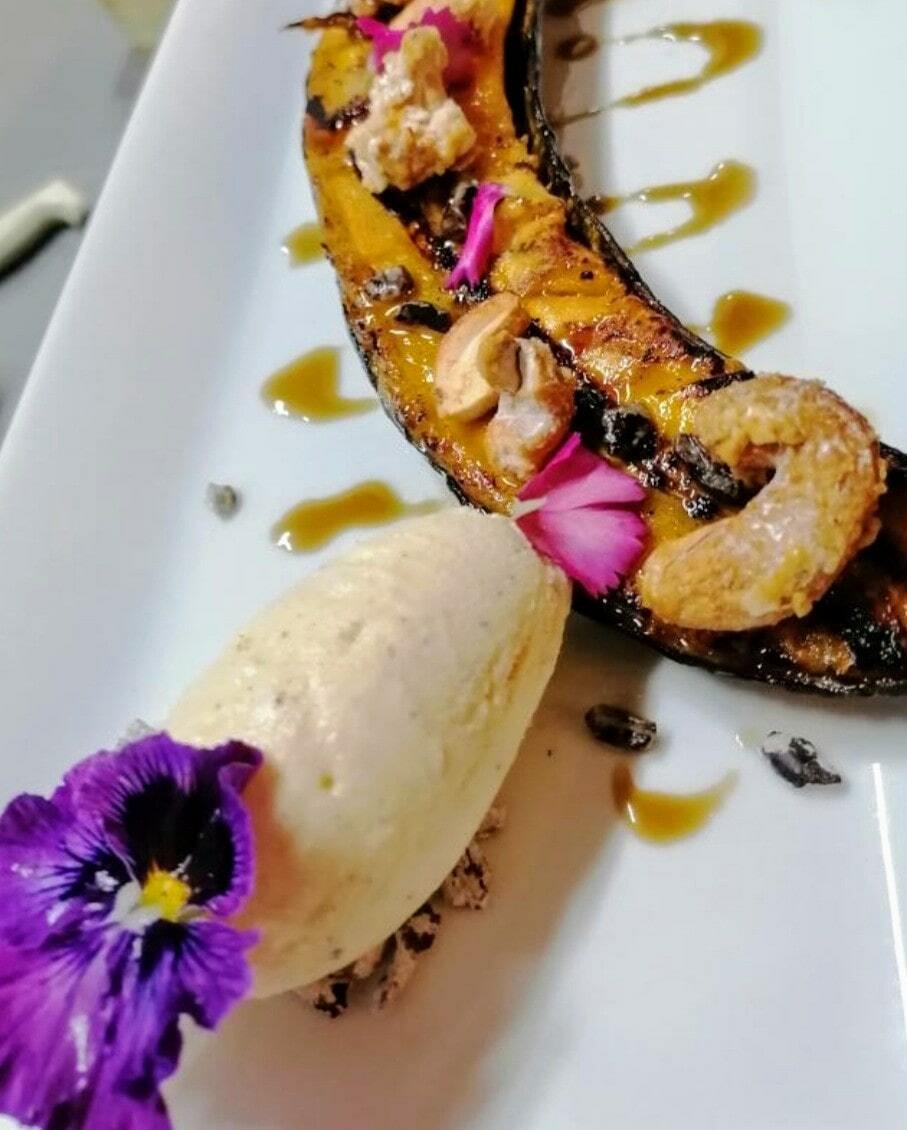 I have a love – you could call it a special culinary preference, even – for edible flowers. Edible flowers are my garden darlings; I really baby them!
Of course, our greenhouse and gardens grow more than just edible flowers. We currently have more than a dozen varieties of vegetables planted, including lettuce, kale, beets, Swiss chard, and amaranth, plus various tubers (yucca, tiquizque, taro, turmeric, lemon grass), and herbs (rosemary, thyme, mint, mint, dill, tarragon). Our grounds also provide bananas and plantains.
In your opinion, what is an absolute, must-try dish or entrée from the new menu?
We are all so proud of our entire menu but, if I have to choose, there are two dishes that I'd recommend trying, no question:
The first is the ossobuco, prepared in the tradition of olla de carne – slow-stewed beef-and-vegetable stew, a Costa Rican mainstay and regional specialty. The other is our chayote squash tarte, prepared with dulce de leche and served with lemongrass ice cream and ginger foam.
Reserve Your Table
We will soon share our new menu in full. Until then, we know that the element of surprise – and anticipation – can be just the right garnish to any meal. So, here's what we can promise: The new menu at El Tigre Vestido is a culinary love-letter to Costa Rica – a flavor voyage from light and fresh to savory and substantial.
From sustainably caught local fish and just-picked edible flowers, to fresh herbs and spicy infusions, this menu is built to make both your palate and heart sing. To soar. To take you on a journey as tasty as your Costa Rican adventure is thrilling. And if you care to pair your meal with wine, our talented chef knows just the right white, red, and rosé to complement each course.
For reservations at El Tigre Vestido, please stop by the Front Desk. Or, if you'd like to make reservations in advance for a special occasion or one of our tasting menus, please contact us at info@fincarosablanca.com or via Whatsapp at +506-8368-6697.
Categories: Cuisine