Finca Rosa Blanca Welcomes You Back! Open Borders Inaugural Package
November 13, 2020
When was the last time you let your travel dreams wander? That you allowed yourself to look forward to the future? That you abandoned yourself to the joys of anticipation?
For most of us, it's been awhile. And to us at Finca Rosa Blanca, that means it's time.
Make this your right moment to plan for tomorrow's travel. To step out into the sun and stroll through tropical forest. To sip on organic coffee and indulge in farm-to-table fare. To swim in the pool and soak in the hot tub. To go birdwatching and photograph flowers, to spot wildlife and feel the breeze on your face.
To plan for all those moments you've been looking forward to, for so long.
And now, plan with peace of mind. Our new Open Borders Package pulls together the best of Finca Rosa Blanca accommodations, food and fun, complete with the best in flexibility, including free postponement and free cancellation*.
Shed the Stress of 2020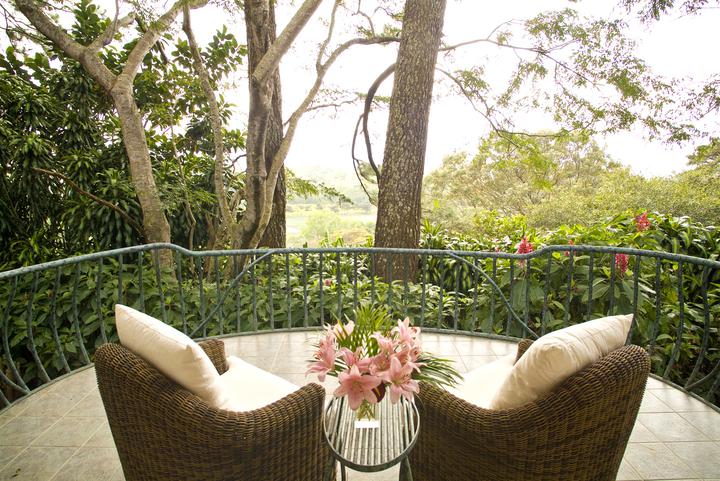 Travel has always been special. It is transformative and delightful, even life changing.
In 2021, travel can also be metamorphic: Let yourself look forward to tomorrow. Give yourself over to anticipation and joy. And then – adventure, explore, relax, and enjoy.
Breathe out again. Finally.
Sip, Slurp and Taste to Bliss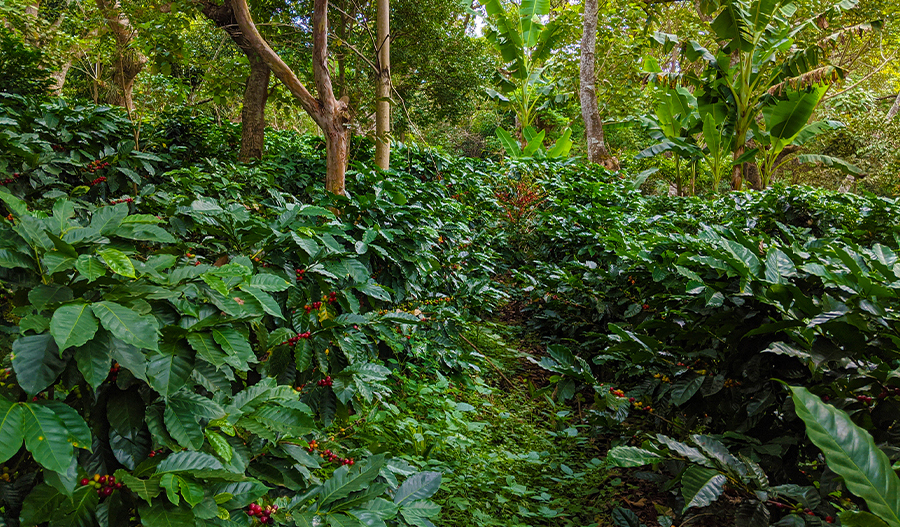 Your stay at Finca Rosa Blanca isn't quite complete without our organic coffee farm tour (included in our Open Borders package!): For your safety, now a leisurely two-hour stroll through our lush coffee fields – through secondary tropical forest and the harmonies of exotic birdsong – and on a delicious journey with your favorite bean, from origin to harvest.
Immerse Yourself in the Great Outdoors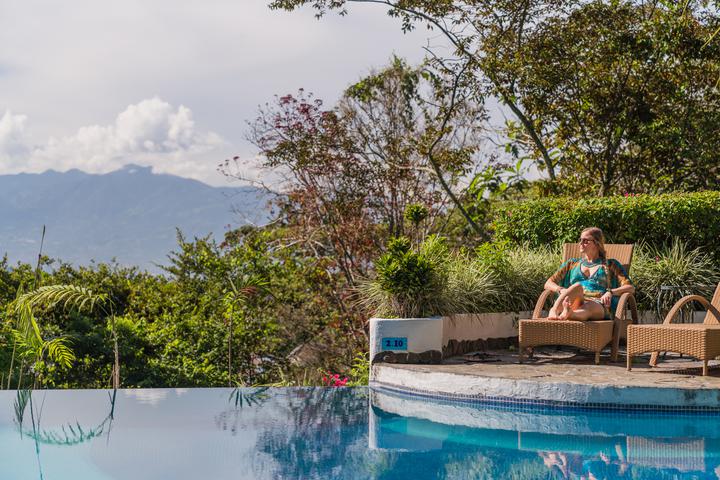 For many of us, one of the most challenging aspects of 2020 has been isolation: We step out for all the necessities – work and errands, most often – but have foregone so many of the things we love most. Including being outside for the sheer joy of… well, being outside.
Here, on Finca Rosa Blanca's 30+ acres of coffee fields, forest, and tropical gardens – feel free to feel like yourself again. Enjoy the sun on your face and the breeze in your hair. Take a dip in the infinity pool and soak in the hot tub.
Far from the crowds, immerse yourself in tropical gardens and regenerated forests. Aim your binoculars for the trees and your camera lens at scenic views. Let the much-missed pleasures of Mother Nature wash over you.
Feast on Farm-to-Table Fare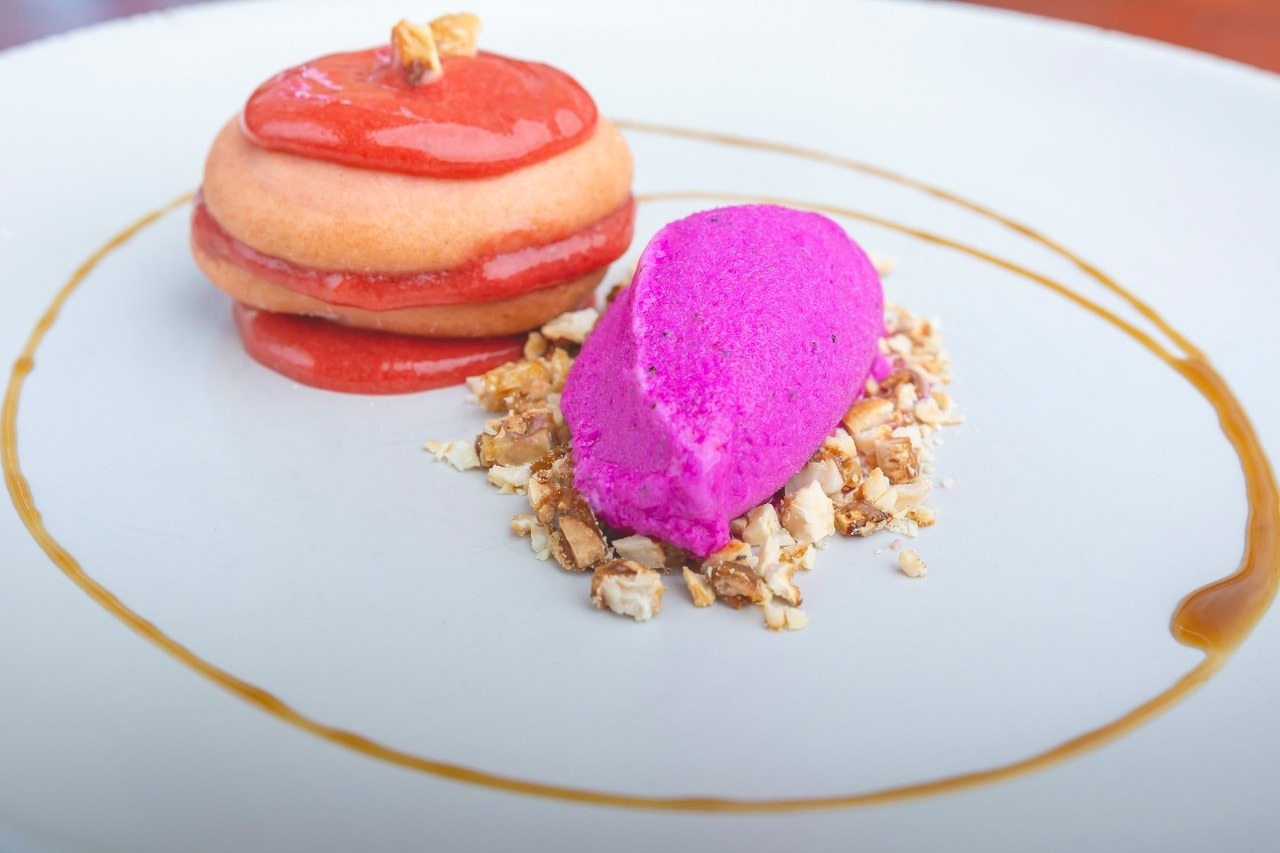 Add flavor to your stay at our farm-to-table restaurant, El Tigre Vestido.
From hearty breakfasts and indulgent brunches to you-can-find-them-only-here tasting menus and memorable dinners (included in our Open Borders package!) overlooking twinkling valley lights, El Tigre Vestido and our talented chef serve up fresh flavors, Costa Rican traditions, and epicurean delights that perfectly complement your stay.
Open Borders Inaugural Package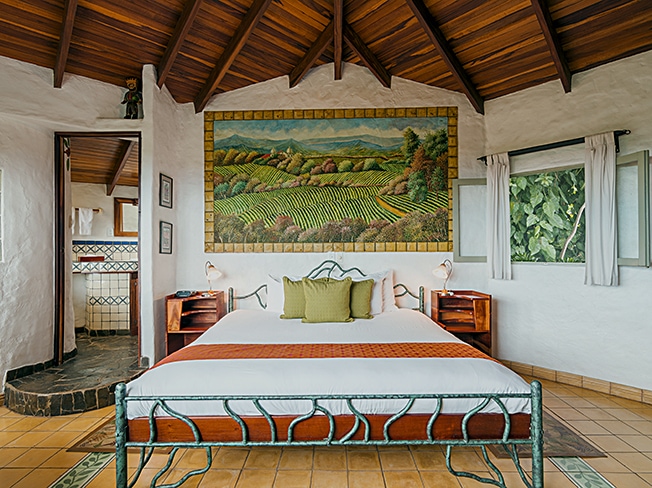 Celebrate your return to Costa Rica! This package includes:
$925 for two, plus taxes. Available for stays through January 15, 2021. Book now!
Flexible Policies for Flexible Plans
2020 has served up more than its fair share of uncertainty and unpredictability. So, we've all adjusted.
Embrace travel peace-of-mind with our flexible policies, including free rescheduling and free cancellation*. Plan without stress, dream without trepidation.
We can't wait to welcome you!
*Free cancellation available up to 7 days prior to arrival. During Holiday Season (Dec. 20, 2020 – January 5, 2020), free cancellation available up to 15 days prior to arrival.