Costa Rica Coronavirus Travel: Hotels with Onsite COVID Testing, Travel Requirements, Vaccine Passports & Other Coronavirus Travel FAQs
July 14, 2021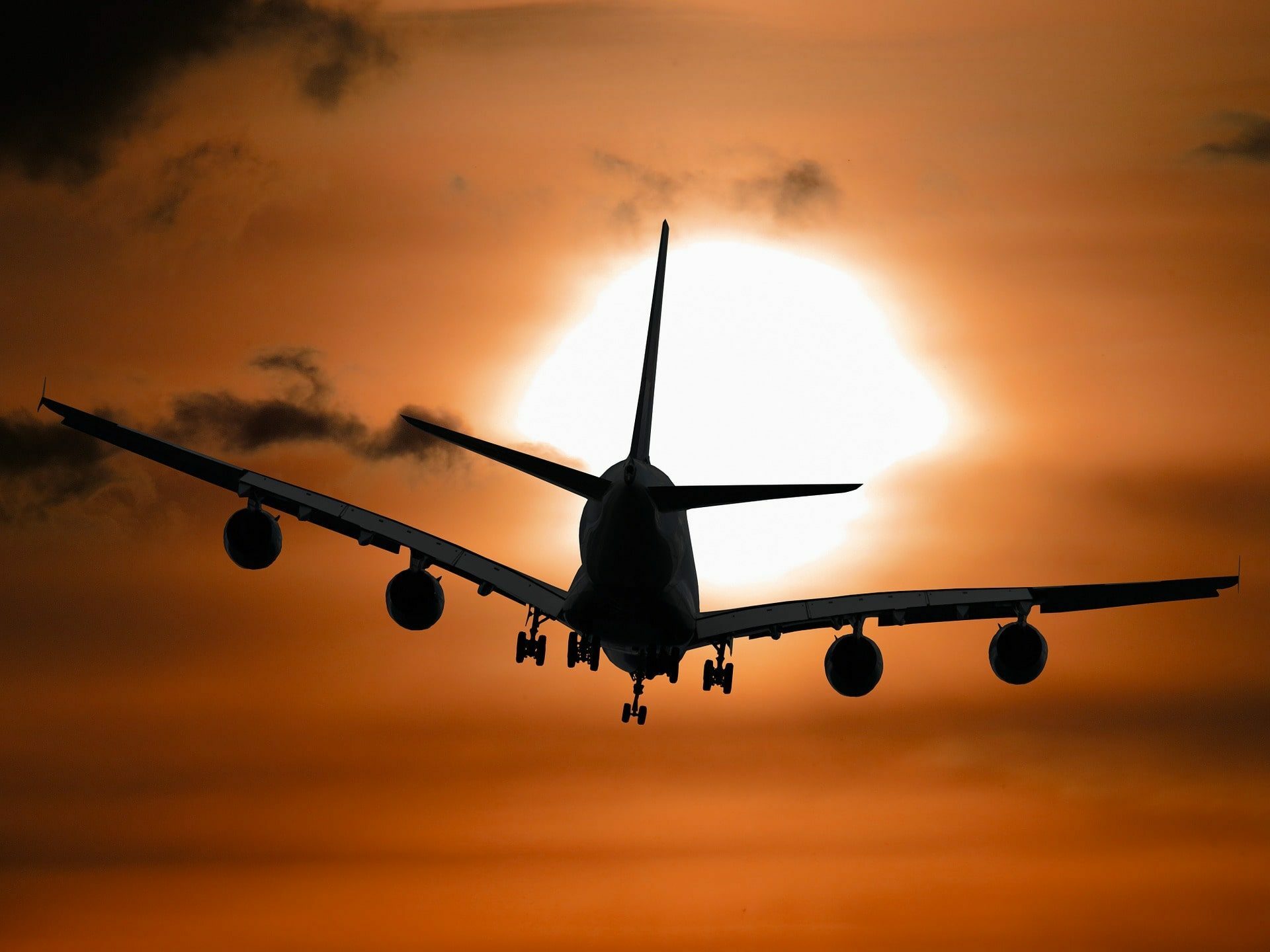 Did you know that Finca Rosa Blanca has joined the list of hotels
with onsite COVID testing? Did you also know that Costa Rica is one of
the only countries currently open to international travelers? You do not need to be fully vaccinated and you do not need a COVID test to enter. (More on what you will need, below.)

It's tempting, isn't it? We know you're eager to travel again – and
simultaneously, not sure if you're ready. Because, while the CDC may
have recently updated its air travel recommendations and while you may even be fully vaccinated, does that mean you can (or should) travel?

That decision is personal. So, while we can't help you make it, we
can keep you up-to-date on Costa Rica's coronavirus protocols, COVID-19
testing requirements, current travel restrictions, and other relevant
information. So you can make an informed decision.





We've sprinkled in tips, how-to info, and FAQs throughout this guide. Just look for the lightbulb!


Costa Rica Hotels with Onsite COVID Testing: Finca Rosa Blanca


At Finca Rosa Blanca, our #1 job has always been to keep you safe and
make your trip as enjoyable as possible. Today, that means offering
onsite COVID testing at our hotel.


So, what does that mean? It means we'll make all the arrangements and your COVID test will take no more than 15 minutes out of your day. That's it.


Onsite COVID-19 Testing at Finca Rosa Blanca


We offer two types of COVID onsite at Finca Rosa Blanca, through a verified and approved local laboratory. Test results are delivered in both English and Spanish.


Please note that we do not upcharge or add any fees for onsite testing. You will pay the lab directly.


Antigen Test


Taken via nose swab, with results available in 3-4 hours. Total Cost: ¢38,000 (about $60), including the lab's onsite fee. Credit cards preferred.


PCR Test


Taken via nose swab, with results available 24-48 hours after your sample is taken. Total Cost: ¢68,000 (about $110), including the lab's onsite fee. Credit cards preferred.


Costa Rica Coronavirus Travel: 2021 Entry Requirements


Costa Rica's borders have been open to international travelers since
mid-2020. Since then, entry requirements have evolved and distilled down
into their current, simplified version:


No COVID Test Required (to Enter Costa Rica): As of November 1, 2020, no COVID test is required to enter Costa Rica. (You will likely need a test before you leave, though; see below.)
Traveler's Medical Insurance:
An international or Costa Rican travel insurance policy that covers
COVID-19 medical expenses ($50,000 minimum) and accommodations ($2,000
minimum), in the case of quarantine.
A Completed Health Pass: Fill out the official Health Pass before your trip, for a streamlined arrival process.

Read more about Costa Rica entry requirements.




What Insurance Should I Buy?


Several travel insurance policies are already pre-approved and fully
cover all Costa Rican visitor insurance requirements. You may purchase a
policy locally through the National Insurance Institute or Sagicor, or you may purchase an international policy, such as those offered through Trawick.


Please verify that your chosen policy meets up-to-date insurance requirements, per the Costa Rican Tourism Board.




How Do I Fill Out the Health Pass?


The Costa Rican Health Pass form is available in English. You must fill it out for every member of your family/travel group (including children), no more than 48 hours prior to departure. Provided you have everything, it'll take 5-10 minutes per person.


To fill out the Health Pass:


Make sure you have purchased a qualifying travel insurance policy. (You cannot complete the Health Pass without this information.)
Open the Health Pass and enter the required information for each member of your travel group. You'll want to have handy: your airline, flight number, seat reservations, and other day-of-travel information.
Upload proof of insurance + travel insurance coverage (PDF) to the Health Pass.
When your information has been verified, the Health Pass will generate a QR Code. Download this to your phone. You'll also receive a copy in your email; you may want to print this out, as a backup.
Keep your QR Code with you
on your day of travel – either scannable from your phone, or a printed
copy. You will be asked to show this code by your airline (perhaps a few
times) and at Costa Rican Immigration.



Are Vaccinated Travelers Exempt from Insurance Requirements? Does Costa Rica Accept a Vaccine Passport?


Currently, no. Even if you are fully vaccinated, insurance is still required to enter Costa Rica. What may change is return requirements to your home country; please check with your local Health Authority or Embassy!


COVID Testing Requirements – Returning Home After Your Trip


While Costa Rica has made it easy to enter the country as a tourist,
return requirements are dependent on your country of residence.


At Finca Rosa Blanca, we work to stay up-to-date on return entry
requirements for our guests. Often, that means re-verifying with
embassies, making calls, and sending emails. The information published
below is current as of early April 2021.


However – and we cannot stress this enough – requirements, policies, and restrictions are constantly changing around the world. You must verify current testing requirements and travel restrictions to/from your home country, before planning travel. If you need any help, please get in touch.


Coronavirus Testing Requirements for the U.S.


As of April 2021, all travelers to the U.S. are required to present a negative antigen or viral test (travelers aged 2+). To fulfill this requirement from Costa Rica, you will need to take an antigen or PCR-RT test within 72 hours of your return flight.


The U.S. also requires a passenger disclosure and attestation before departure, verifying that you have received a negative COVID-19 test result OR recovered
from COVID-19 in the past three months. Travelers are advised to get
re-tested 3-5 days after arrival in the U.S. and are asked to
self-isolate for 7-10 days.


Restrictions are ever-evolving. Verify with the U.S. Embassy in Costa Rica, current entry/return requirements before travel.


Coronavirus Testing Requirements for Canada


Canadian citizens and residents (age 5+) are required to provide a negative PCR-RT test within 72 hours of your return flight.


Additionally:


Travelers are required to submit all required information –
contact information, a quarantine plan, and COVID-19 symptom
self-assessment – via the ArriveCAN app, prior to their flight.
You may be subject to additional health screening prior to your flight.
If you are flying into Toronto Pearson International Airport (YYZ), you will be required to take an additional COVID-19 test upon arrival.
Upon arrival, all international passengers are required to quarantine for 14 days. Quarantine must include a mandatory 3-night pre-paid booking at a government-authorized hotel.

Restrictions are ever-evolving. Verify with the Government of Canada website for more information.


Coronavirus Testing Requirements for Europe


As of April 2021, most EU residents and citizens are required to provide a negative viral test. To fulfill this requirement from Costa Rica, you will need to take a PCR-RT test within 72 hours of your return flight.


Additionally, your home country may require:


A sworn statement verifying that you have no COVID-19 symptoms
and have not been in contact with a confirmed COVID case in the past
10-14 days.
Self-quarantine/isolation upon your return.

Please note that there are exceptions to these very general rules. You must verify entry/return requirements for any country of transit and/or arrival,
including your country of residence. (If you need help identifying
current requirements, your local embassy in Costa Rica / Central America
is a great place to start.)




Tip: If You're Flying on American Airlines, British Airways, or Iberia Airlines…


Consider downloading the VeriFLY app.
This secure app pulls together all your day-of-travel information,
pre-verifies your COVID test results, and helps you complete the
required attestation (U.S. travelers), to make for super simple travel
home. You can delete your account and all personal information after
travel.




What Does the Nose Swab Feel Like?


Saliva COVID tests are not available in Costa Rica; all antigen and
PCR tests are done via nasopharyngeal swabs (aka nasal swabs). So, what
does that feel like?


Well, obviously it's different for everyone and every lab technician
has their own touch. That said, we can tell you (from recent experience,
with this specific lab) that the sensation can be described as similar
to a nose itch: You'll feel like you have to sneeze, from somewhere deep
within. You know the feeling – when you want to sneeze but can't. It's
like that.


From start to finish, the test takes just a few seconds. And the nose
"itch" will ease within a few minutes and then dissipate entirely.


What Happens if I Test Positive for COVID-19 in Costa Rica?


First, know you're covered.


Costa Rica's required insurance not only covers coronavirus-related health / medical expenses, but also includes $2,000+ in quarantine accommodations.


If you were to test positive, we will be on hand to help you verify
current requirements/steps to take and to make any arrangements you
require. There are several excellent private hospitals in our area, many with English-speaking staff.
We'll also get in contact with the Costa Rican Ministry of Health
and/or your embassy, to keep you apprised of current quarantine
requirements.


We hope this COVID testing & coronavirus travel guide has been of
help. If you have any questions or would like to schedule an onsite
COVID test at Finca Rosa Blanca, please get in touch.
Categories: Travel Guide