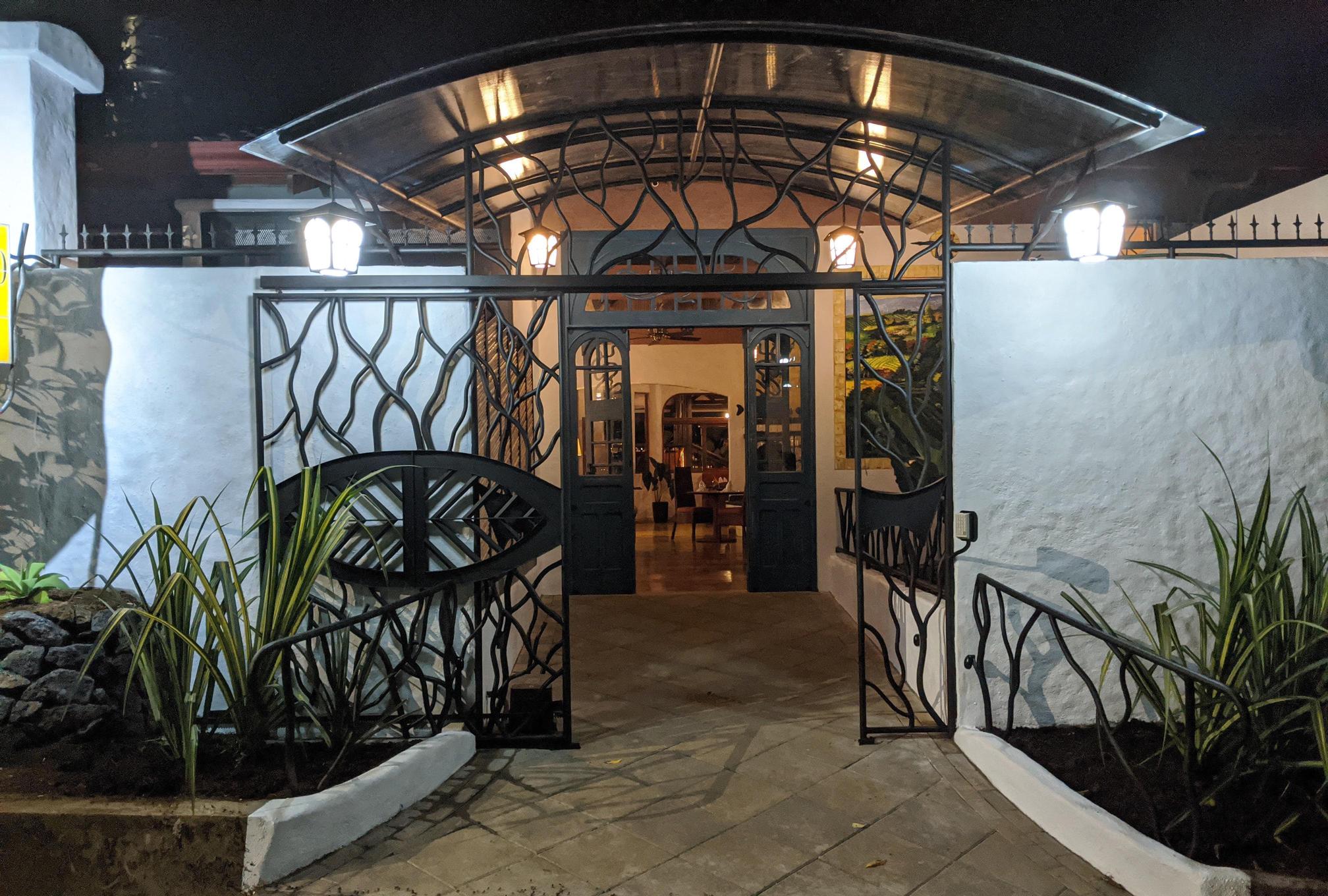 These last few months, huh?
We're only halfway through the year and it's already clear that 2020 will go down in history: The year we stayed home. The year life changed. The year the world stood still.
But only for a few months. Because we're delighted to announce that on June 18, we are opening again: Both Finca Rosa Blanca and our restaurant, El Tigre Vestido, will reopen to local guests.
We are excited. We are ready. And we are prepared.
Because, since that day in March that we closed our doors, we've been readying for this new day. In many more ways than one.
Fresh Paint and Big Renovations
In the hospitality world, it's rare that we have the luxury of time – the chance to fully close our doors, take a breath, and work through our to-do lists.
But, that's what we've been doing these last three months: Working to improve, renovate, and add to Finca Rosa Blanca and El Tigre Vestido. Here are a few of the changes that await:
New Restaurant Entrance: Years in the making – co-owner Glenn purchased the doors years ago, in preparation for a someday opportunity – we've finally installed a dedicated restaurant entrance, complete with antique doors and a beautiful new mural. Welcome (back) to El Tigre Vestido!
New Paint: We finally found the time to repaint every wall throughout the resort.
Refinished Floors: Ditto our floors.
Greenhouse Additions: Our chef has replanted and renovated the greenhouse, added new hydroponics, and improved our watering and organic fertilization systems.
Tree Trimming: A couple dozen acres in the tropics have a tendency to grow and grow and grow. We are happy to finally have had the time to trim back some of that growth.
New Kitchen Floor: A long-awaited project, we have laid and sealed a new epoxy floor. It's incredibly durable and easy to clean (and disinfect).
Honoring Our Social Responsibility
Since the start of this crisis, Costa Rica has been hit hard.
It's true that we have fared well, from a health perspective, but the local economy has suffered severely. The tourism sector – one of the largest employers in our small nation – has suffered the greatest losses.
We are responsible for the livelihoods of several dozen employees. Over the last three months, we have worked to keep as many employed as possible. We worked on training. And, to keep food on the table, we have also opened our gardens and gifted our employees with "diarios," monthly food baskets that include rice, beans, nuts, milk, juice, coffee (of course!) and other supplies.
Readying for Reopening
At Finca Rosa Blanca, our greatest responsibility is to keep you and our staff safe and healthy.
Here's how we'll fulfill our responsibility:
RESORT-WIDE UPDATES
Sanitation Manager: Our new Sanitation Manager is responsible for keeping Finca Rosa Blanca disinfected and sanitized, at all times.
Hourly Cleaning: Every hour, we disinfect all high-traffic and high-touch areas, including our Front Desk, restaurant surfaces, and public restrooms.
Updated Hygiene Protocols: We've implemented a range of updated hygiene measures, including hand sanitizer stations and physical distancing markers throughout the resort, face masks for our team members and guests (included amenity), and daily temperature checks for all team members. All staff and guests maintain a distance of 6 feet (1.8 Meters), wherever possible.
Supplier Safety: Our third-party suppliers – including tour operators and transport services – are required to comply with strict safety measures, including regular surface disinfection.
ARRIVAL AND DEPARTURES
· Staggered Check-In: We stagger arrivals and departures to minimize your contact with other guests.
· Digital Procedures: We've implemented digital check-in/check-out, online payments, and mobile registration. Guests are given QR codes to access restaurant menus, bookings for in- and off-property guest experiences, and access to resort information as well as the URL for the hotel and restaurant websites, which will feature the information needed.
· Sanitized Surfaces: In addition to our standard disinfection protocols, we sanitize all room keys and our golf cart (for guest room transportation).
· Private Transfers: All transfers will be private and vehicle interiors will be wiped down and disinfected between rides. Luggage will be disinfected upon arrival.
GUEST ROOM PROTOCOLS
Fewer Touchpoints: We've redesigned our guest rooms to minimize high-touch, unnecessary amenities including our guest directory (available digitally), decorative pillows, and alarm clocks.
Sanitized Amenities: We disinfect telephones and safes after every check-out. We also deep-clean mini-bars and have sanitized all glassware, coffee mugs and utensils for your use.
HOUSEKEEPING
Updated Protocols: We've fully updated our housekeeping protocols to follow CDC and international health guidelines for disinfection, laundry services, and cleaning.
• Choice in Service Frequency: You may now choose between daily housekeeping, drop-off service, or no housekeeping during your stay.
DINING SERVICE
Recommended Guidelines: We adhere to (and exceed) the guidelines and recommendations f national and international organizations, including the WHO, the Costa Rican Ministry of Health, the Chamber of Tourism, and the Chamber of Restaurants.
Online Reservations Only: We accept only online reservations, to ensure physical distancing and keep our tables spaced at 6 feet (2 meters).
We Use Masks: Our staff are temperature-checked daily and wear masks and gloves, at all times. Our clients are also welcome to wear masks.
Hourly Disinfection: Our restaurant staff has been rigorously trained in COVID-19 cleaning protocols. All dining surfaces and other areas are disinfected at least hourly, and all tables and chairs are sanitized between diners.
Minimal Touchpoints: We have created digital and single-use menus, accept payment only by contactless credit/debit card, removed condiments from our tables, and have instituted other measures.
Strict Hygiene Measures: We have updated our restaurant hygiene protocols, to include client hand sanitizer stations, frequent employee hand-washing, rigorous and frequent disinfection of all restaurant equipment, and more.
ACTIVITIES
Private Tours: Our signature Coffee Tour & Cupping tour, as well as Birdwatching, are now offered only for family groups and parties of two.
Pool: Pool seating is spaced and sanitized after each use, and pool towels are now delivered directly to guest rooms.
If you have any questions about our updated health and safety protocols, restaurant reservations, or other topics, please get in touch. We hope to see you soon!