Okay, okay – "best season" is a relative term. The best season to visit Costa Rica is, obviously, whenever you can carve out the time. But, if you can swing it, then may we suggest a visit during the rainy season? Because, it's truly a special time of year.
The rainy season, also known as the green season (or, to Costa Ricans, as "winter"), is generally pegged as the months of May through November. Well, unless you're visiting Arenal/La Fortuna. Or the Caribbean. Because there, the seasons flip-flop. But, more on that in a moment.
Because, before we get into the minutiae of rainy season and all its many iterations, there's something you should know: Green season is spectacularly beautiful. The scenery is lush, wildlife is happy, and flowers are in bloom. Not to mention, the coffee is just-picked, freshly dried, and ready to be roasted.
5 Reasons to Visit Costa Rica during Rainy Season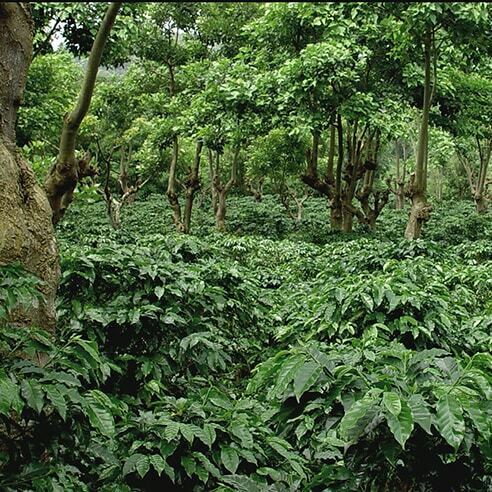 Green season is a perfect time to visit Costa Rica. Here's why you should consider a trip during the off-season, aka the best-kept-secret season. You're going to love it.
Reason #1: It's Not That Rainy
Before we jump into the heart of why we love green season, you should know that rainy season isn't all rain, all the time. We know – if you check the weather forecast for Anywhere, Costa Rica, almost any day between May and November, you'll see full days, weeks and months of predicted rain.
The truth is, though, you'll probably see only a couple hours of afternoon rain a day (if that), especially if you travel May-August or in November. (September and October are the rainiest months.) In any case, if you ask us, a quick afternoon storm is the perfect time to enjoy your private balcony, overlooking the view and sipping a cup of fresh Café Rosa Blanca.
Reason #2: It's Spectacularly Beautiful
Ask anyone who lives in Costa Rica, and they'll probably peg a "rainy" month as their favorite. Why? For a few simple reasons: In addition to cool breezes and that near-daily excuse for afternoon coffee (as if we needed a reason!), the green season brings, well, green.
After a long, dry summer, there's nothing more beautiful than the flush of green, as it overtakes Costa Rica's hills and valleys. Think of it as spring on steroids: Instead of the north's gentle melt into new buds and timid blades of grass, Costa Rica's green season roars into the picture, taking mere days to paint the country in every shade of emerald, olive, and jade. And then, for the rest of the season, all of Costa Rica is ablaze with a jewel box of flowery hues. It's beautiful.
Reason #3: Prices Dip (and So Do the Crowds)
If you need a good, documentable reason to visit during the green season, then consider that prices are about 15% to 25% lower, from May through November. (Note: Certain sub-regions see a mid-season boost, usually around Costa Rica's school vacation in July.)
Hot tip: Check out our own green season special: Stay 3 nights, Pay 2!
What's more, the green season is considered Costa Rica's off-season, which means you'll usually combat fewer crowds: You'll have certain beaches all to yourself. Your tours may feel more private than group. And, reservations are easier to come by. Costa Rica almost feels like a different place, when you're here during rainy season.
Reason #4: It's Sun Season in Certain Areas
We won't dive into all the exceptions – despite its diminutive size, Costa Rica is a vast country of many microclimates – but there are some big exceptions to Costa Rica's weather rules. Namely, Arenal and the Caribbean: If Arenal is on your list, know that its dry season runs May-October; meanwhile, the Caribbean coast sees the most sun in September and October.
Reason #5: Your Bucket List May Be Rainy Season-Only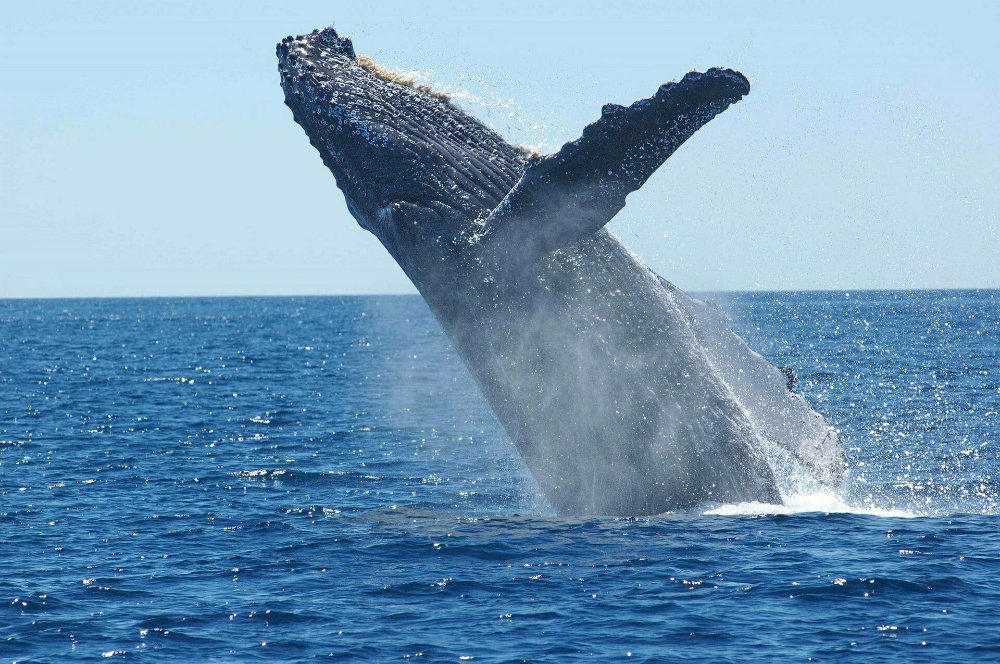 If reasons #1-4 haven't converted you to a green season traveler, then consider this: Certain must-see, must-do, must-visit items can only be appreciated during the rainy season.

Beyond our own front door, green season also brings a riot of wildlife: Costa Rica's Pacific coast sees the year's largest arribadas, or mass sea turtle nesting, during the months of September, October, and November. If dolphin- and whale-watching are on your must-see list, then this is also the best time: Though Costa Rica has the longest humpback whale season in the world, the true sweet spot is in August and September.
And then, there are the practical considerations, like fuller rivers: Want to spot a waterfall or tackle whitewater rafting? They're better when the rivers are topped up with recent rains. Snorkeling the living reefs of the Caribbean are better, too, since less rain equates to better visibility.
All this to say, we've only just scratched the surface. In many ways, green season is an incredible season, if not the best season to visit Costa Rica. So, why not give us a visit? You may soon be the ones telling your friends, "rainy season is the best season to visit Costa Rica!"