When we talk about Finca Rosa Blanca, we often speak of our boutique rooms and farm-to-table fare, cultural explorations and slurp-worth organic coffee.

We don't always discuss our art. Our art, which both defines and is defined by Finca Rosa Blanca's character. Our art, which unfolds over almost every corner of the hotel. Our art, which is as much a part of Finca Rosa Blanca as it is of us.
You see, Finca Rosa Blanca began as a small hacienda and has grown to be a leader in sustainability with heart: a boutique hotel and organic coffee farm, paired with serious personality. Personality that, one could argue, is rooted in creativity – in a hotel that is both art project and living sculpture, hand-curated in every detail.
And so, we thought we'd introduce you to the three artists behind Finca Rosa Blanca: Glenn, our abstract painter; Oscar, our gifted muralist; and Marcos, our creative metalworker.
Meet Glenn Jampol, Hotel Artist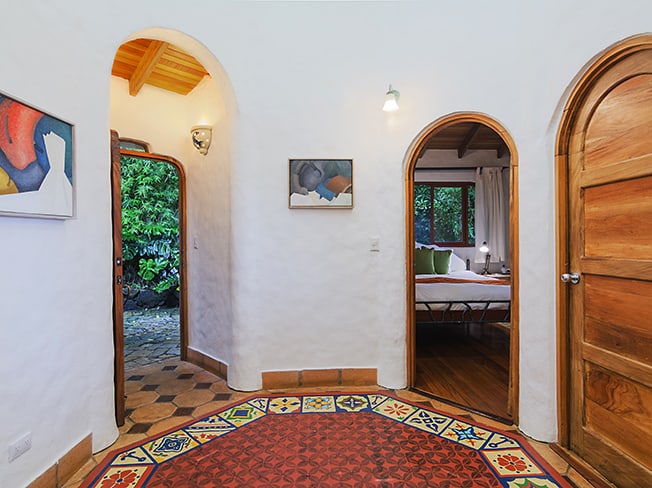 Glenn Jampol, co-owner of Finca Rosa Blanca, describes his abstract art as "colorful and whimsical," blending light and shade, color and line to create unusual shapes and organic forms.
Glenn's distinctive art, which hangs interspersed with art and artisan goods curated and collected from around the world, adorns many of the hotel's rooms and public spaces. If you're in the mood for an art crawl, we'd suggest heading over to the Main Hotel Sala: look up, down and around, for the walls here serve as a light-filled showcase for Finca Rosa Blanca's very own resident artist.
Meet Oscar, Hotel Muralist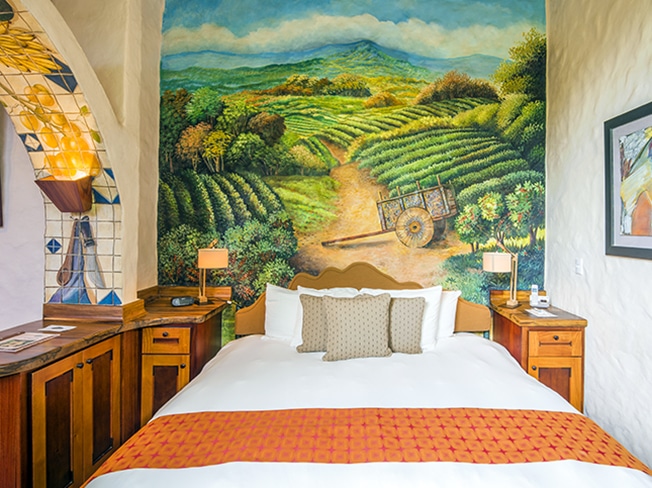 From the moment you arrive at Finca Rosa Blanca, you're already surrounded by the art of Oscar Salazar, our spectacular and incredibly talented muralist. Adorning Finca Rosa Blanca with art since 1994, Oscar is a true treasure and hails from Barva, a town just 10 minutes down the mountain from Finca Rosa Blanca.
You see, these hand-painted murals stand at the core of the Finca Rosa Blanca experience. They're tucked around every corner and inject color into every room. They tell the story of Costa Rica's history and tradition, of our hotel's history and heritage. They are our heart and soul, a way of sharing our story and passions with you, our guests.
Meet Marcos, Hotel Metalworker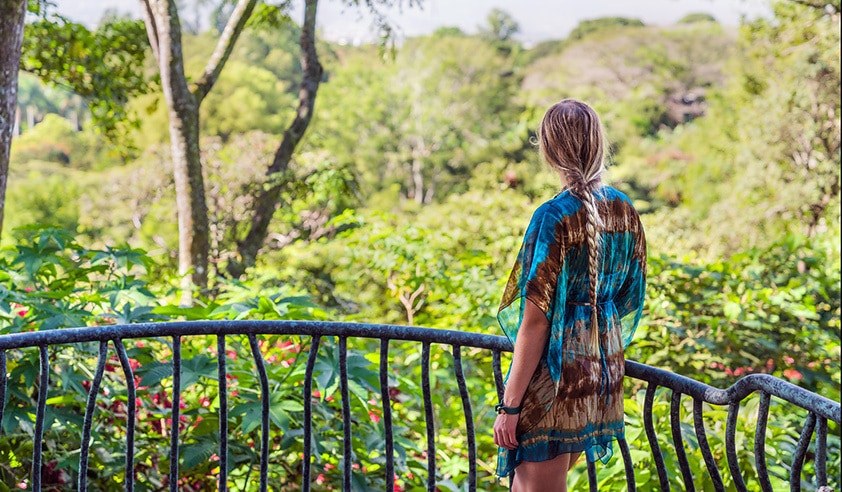 Marcos Mesen, resident of our own Santa Bárbara de Heredia, owns the expert hands behind Finca Rosa Blanca's distinctive ironwork. We say distinctive, because Marcos's art is truly unique: Finca Rosa Blanca is the only place in the world where you'll find it.
This art is a collaboration, of sorts. For years, Glenn had a vision in his mind's eye – a concept of handrails, dining chairs, and balustrades that would mimic and complement the flow of and feel of Finca Rosa Blanca's surrounding trees and flowers. The only problem: there was no local metalworker with the skill or artistic vision to match.
That is, until Marcos and his creative welding entered the fold in 1995. Today, as you walk our grounds or sit down at the restaurant, you'll come in first-hand contact with Marcos's imaginative touch and adept work.
And, there you have it – a peek behind Finca Rosa Blanca's creative curtain. Now, on your next visit, you can put an artist to the art. We look forward to it!