Have You Tried Our Seasonal Tasting Menu? El Tigre Vestido, a Farm-to-Table Restaurant near San José

Let us set the mood: The stars are out. The city lights are sparkling. And the patio heaters are churning out a gentle warmth.
It's evening at Finca Rosa Blanca and you've just been seated at El Tigre Vestido, our onsite farm-to-table restaurant near San José, Heredia, and Alajuela.
And, you're here for our seasonal tasting menu.
Let's call it a new mainstay at El Tigre Vestido: an ongoing and ever-changing celebration of our garden harvest, the most sustainable ingredients in Costa Rica, and fresh Latin fusion cusine.
This is seasonal fare, at its best – if we do say so ourselves.
Food Philosophy at El Tigre Vestido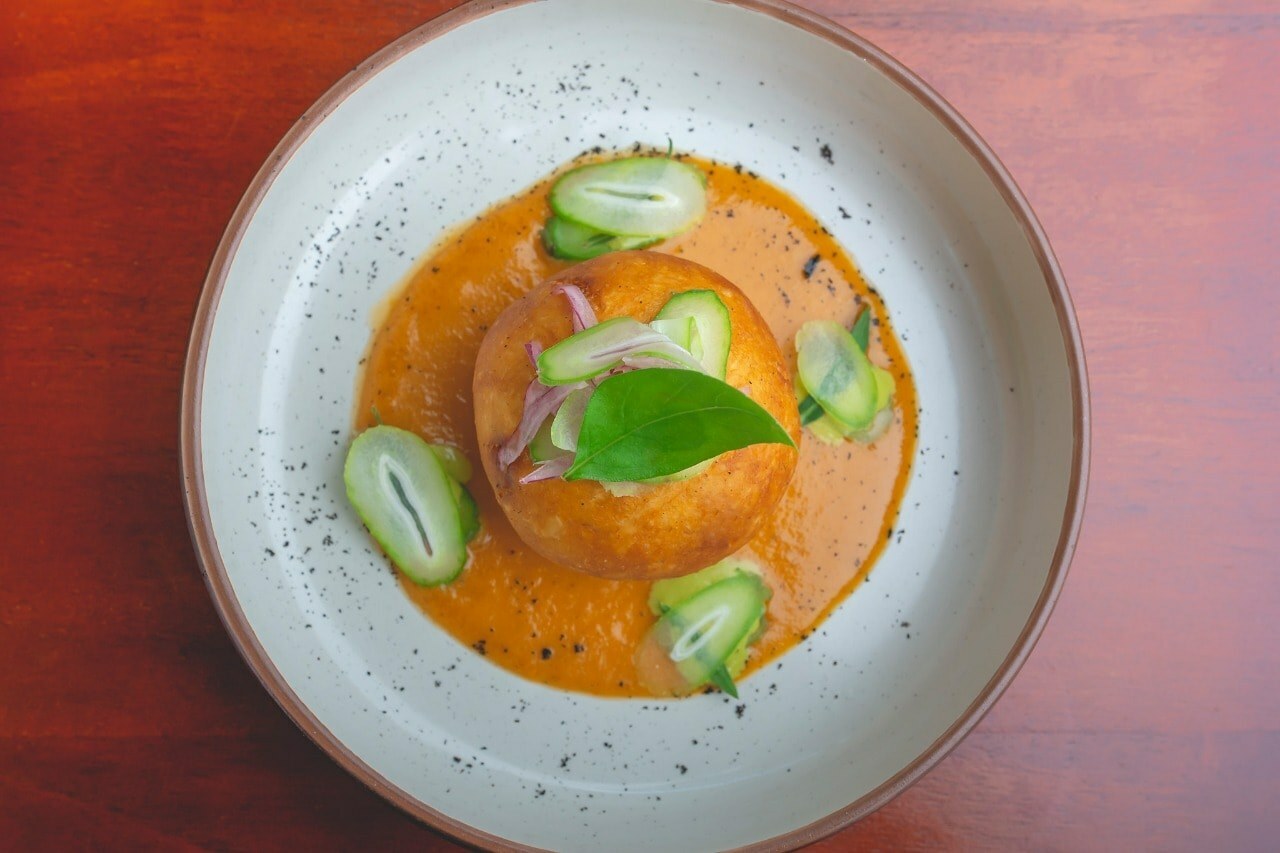 El Tigre Vestido, our farm-to-table restaurant near San José, is a perfect complement to the greater Finca Rosa Blanca philosophy: Rooted in sustainability and a celebration of local culture, El Tigre Vestido focuses on balanced Costa Rican cuisine, fresh ingredients, and traditional recipes.
Every day, we visit our greenhouse, organic gardens, and orchards to explore what's ripe and ready for harvest. And every day, our talented chef – and resident culinary historian and food philosopher – infuses new flavors into the world's oldest recipes. Into the Mesoamerican, pre-Columbian, and traditional Costa Rican dishes that define our gastronomic heritage, updated for the modern palate.
In other words, innovative bliss on a plate.
Which brings us to our seasonal tasting menu – a new take on these age-old traditions, available only at El Tigre Vestido.
What's in a Seasonal Tasting Menu?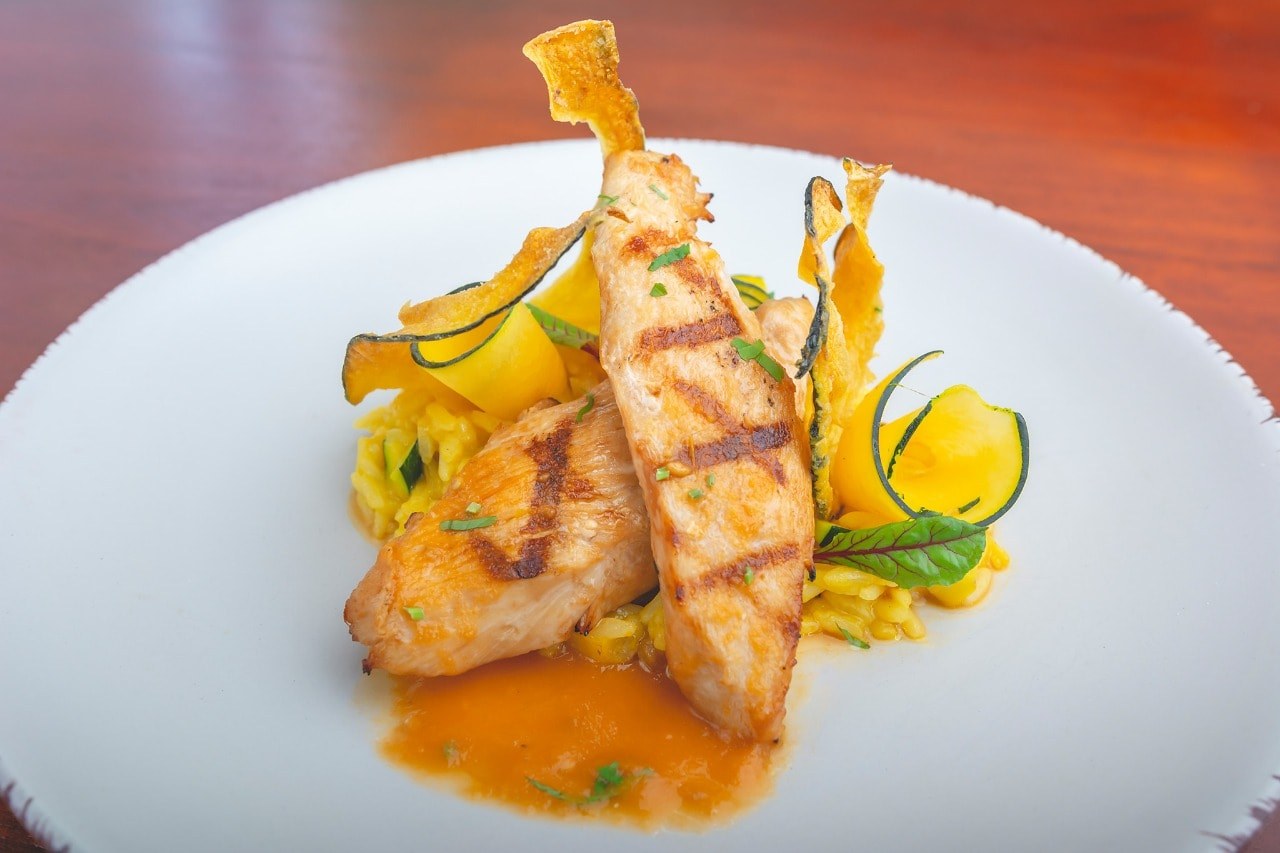 The thing about a seasonal tasting menu, is that it's seasonal. As in, ever-changing. What you tasted yesterday, may not be on the menu tomorrow.
Every meal is different.
Costa Rica's seasons are ephemeral, our weather evanescent. At Finca Rosa Blanca, our harvest evolves from week-to-week.
So, we won't make any promises about what may be on the menu during your visit. That'll depend on the season – not on whether it's spring or autumn, summer or winter, but on how the rains, the sun, and the wind have fared. On the phase of the moon and the temperament of our harvest.
On the whims and favors of one of the world's most biodiverse climates.
Reserve our Seasonal Tasting Menu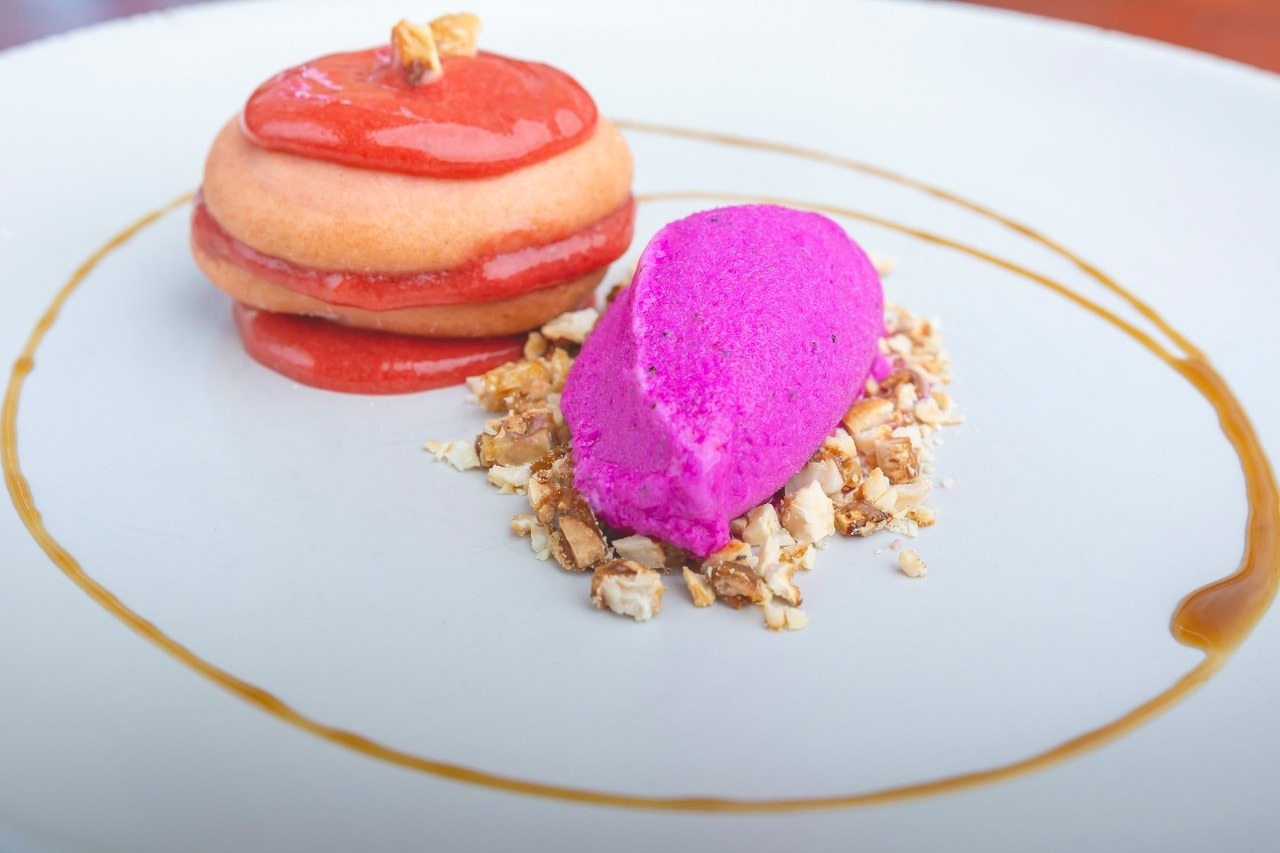 We may make few promises but there is one we offer with confidence: Our seasonal tasting menu is a culinary journey, from light and fresh to savory and substantial.
As with any tasting menu, this is one of surprise and delight. We don't want to drop any major spoilers, so we'll dangle just a morsel – a hint of delicacy, to spark your interest.
Because, we know from experience – delectable, delightful experience – that our creations benefit from the element of surprise. Here's what we can tell you: There are six (or more) courses, each a celebration of an ancient recipe, Costa Rican tradition, or modern twist.
From sustainably caught local fish and just-picked plantains, to fresh herbs and spicy infusions, this menu is built to make both your palate and heart sing. To soar. To take a journey as tasty as your Costa Rican adventure is thrilling.
If you care to pair your meal with wine, our talented chef knows just the right white, red, and rosé to complement each course.
El Tigre Vestido's seasonal tasting menu is offered for $65 without wine pairing. You may reserve for lunch or dinner, with 24-hour advanced reservation.