Our Vision of Ecotourism
Over 30 years ago, in a muddy motocross field not far away, one family had a plan.
It was born in that bare motocross field, but soon grew to an additional 30 acres, reforested lands, and a deep sense of community – into Finca Rosa Blanca, a boutique resort and organic coffee plantation.
Finca Rosa Blanca, a family hotel strongly rooted in hospitality, community, and the environment.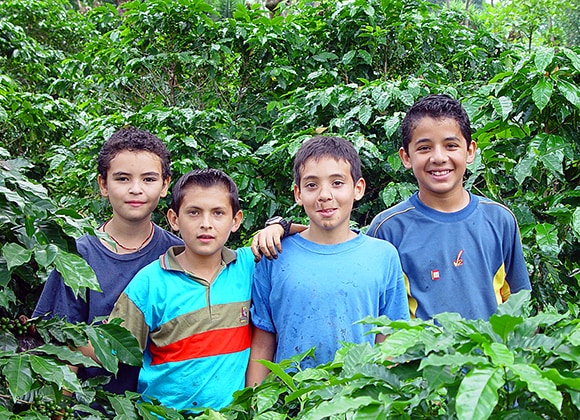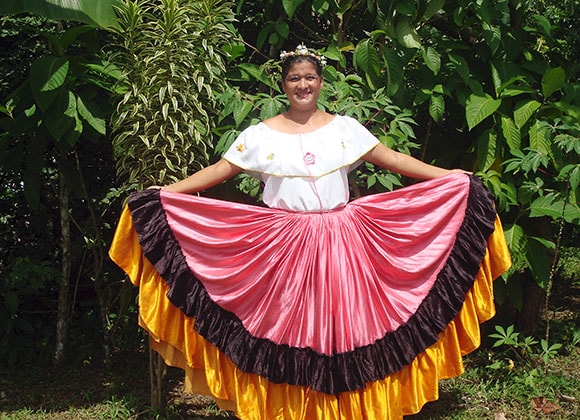 Finca Rosa Blanca's Commitment to Sustainability
We take sustainability seriously, because it's the right thing to do.
We also believe that our efforts to create positive social and environmental impacts are key to providing a high quality experience for our guests. After all, every little detail matters. We support the Certification for Sustainable Tourism (CST), a Costa Rican program that certifies responsible and sustainable tourism. We are proud to have obtained the highest level possible (5) with a 100% score.

The Finca Rosa Blanca Family
Finca Rosa Blanca Coffee Plantation Resort is the creation of three generations of the Jampol Family, and it has been a dream project for us. Sylvia Jampol along with her son Glenn and his wife Teri started the dream in 1985. More than three decades later, Teri and Glenn live next door to the hotel in the organic coffee plantation which allows them to oversee the guests' every need. Their two daughters Lily and Olivia, grew up on the grounds of Finca Rosa Blanca along with countless dogs, cats, horses, friends and family.
Our 100% local staff have grown with us through the years. Our on-site naturalist Manolo has guided our guests for more than 20 years. Gerardo started caring for our horses 25 years ago, and now pours his love into our organic coffee.
We invite you to take a video tour of Finca Rosa Blanca.
Art Abounds in Finca Rosa Blanca Coffee Plantation Resort
Glenn has been an artist his whole life and his artwork can be seen hanging in both the restaurant and hotel. He and Teri have amassed a large collection of art, crafts and objects from all over the world and you will see many of their favorite pieces in and around the hotel and restaurant.
Contact Us
Apdo Postal: 41-3009
Santa Bárbara de Heredia, Costa Rica
Contact Us