Searching for a Unique Memento of Costa Rica? Visit our Souvenir Shop near San José
Souvenirs represent not only a sense of place, but also a connection with place. They are our link to fond memories and great adventures – your link to your time here in Costa Rica.
You want to find a souvenir that means something. Means something to you. One that will remind you of your visit – of the people you met, the places you saw, and the wildlife you encountered.
At our souvenir shop near San José, we have just the thing. Because, at Finca Rosa Blanca, we don't just say that we value our local community; we actively care for, promote, and stimulate local artisans, our neighbors, and the economy.
We practice what we preach. Just like you.
And, nowhere is this more evident than in our souvenir shop: Populated entirely with works by Costa Rican craftspeople and artisans – most of whom live within a five-mile radius of Finca Rosa Blanca – we work to curate some of the most unique, most special souvenirs in Costa Rica.
Here are a few (but certainly not all) of our favorites:
Locally Sewn Scarves & Ponchos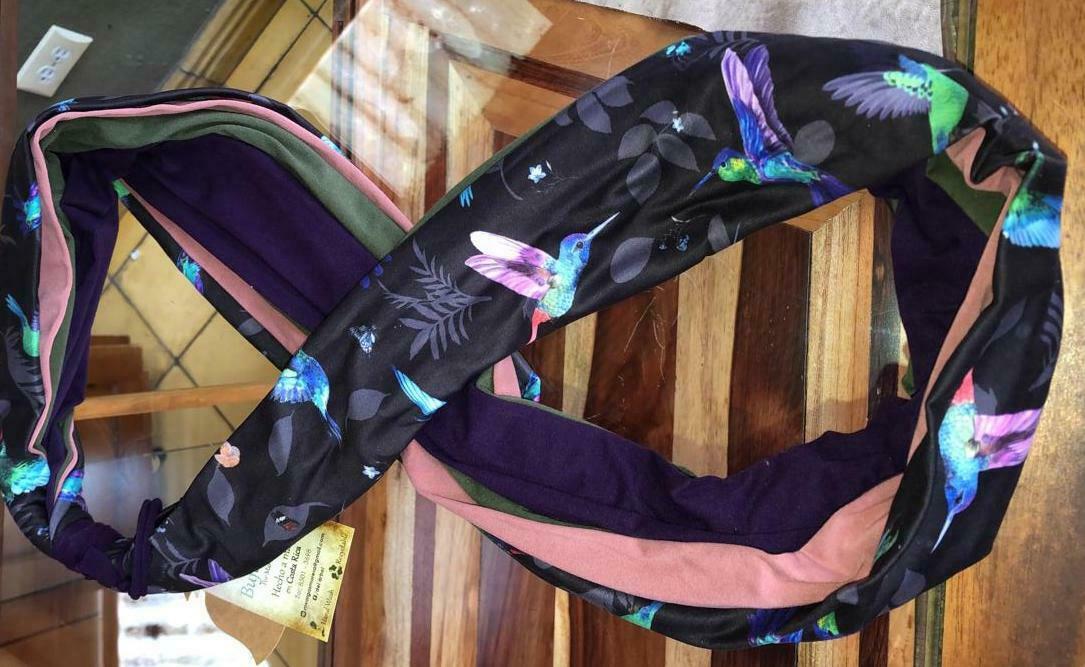 Crafted locally by a woman in our own Santa Bárbara de Heredia, these ultra-soft, layered infinity scarves and delicate poncho sweaters will keep you warm on a breezy evening.
As this is her only source of income, your purchase directly contributes to her and her family's well-being and economic independence.
Fallen Butterfly Wing Jewelry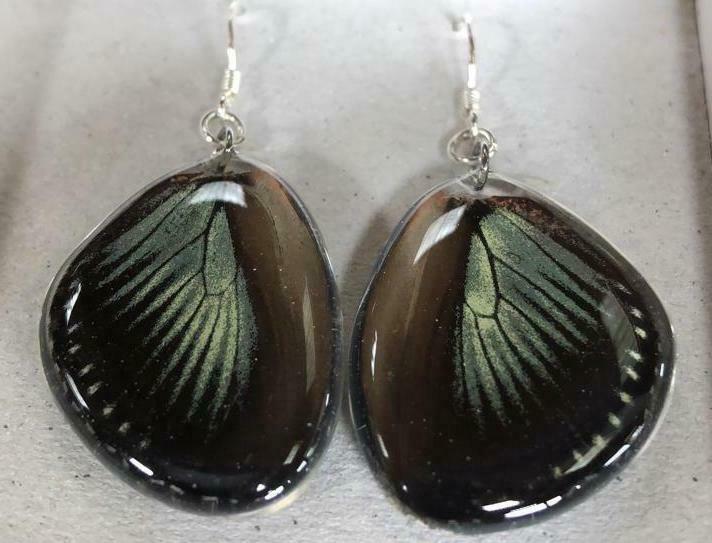 Once you've fallen in love with Costa Rica's natural beauty, you may hope to take a piece of it home. The problem: You don't know whether your souvenirs are sustainably sourced.
We did our homework. Crafted by a young, local artisan, this guilt-free butterfly-wing jewelry is sourced from local butterfly farms, only from butterflies that have already completed their life cycles.
Masked Pottery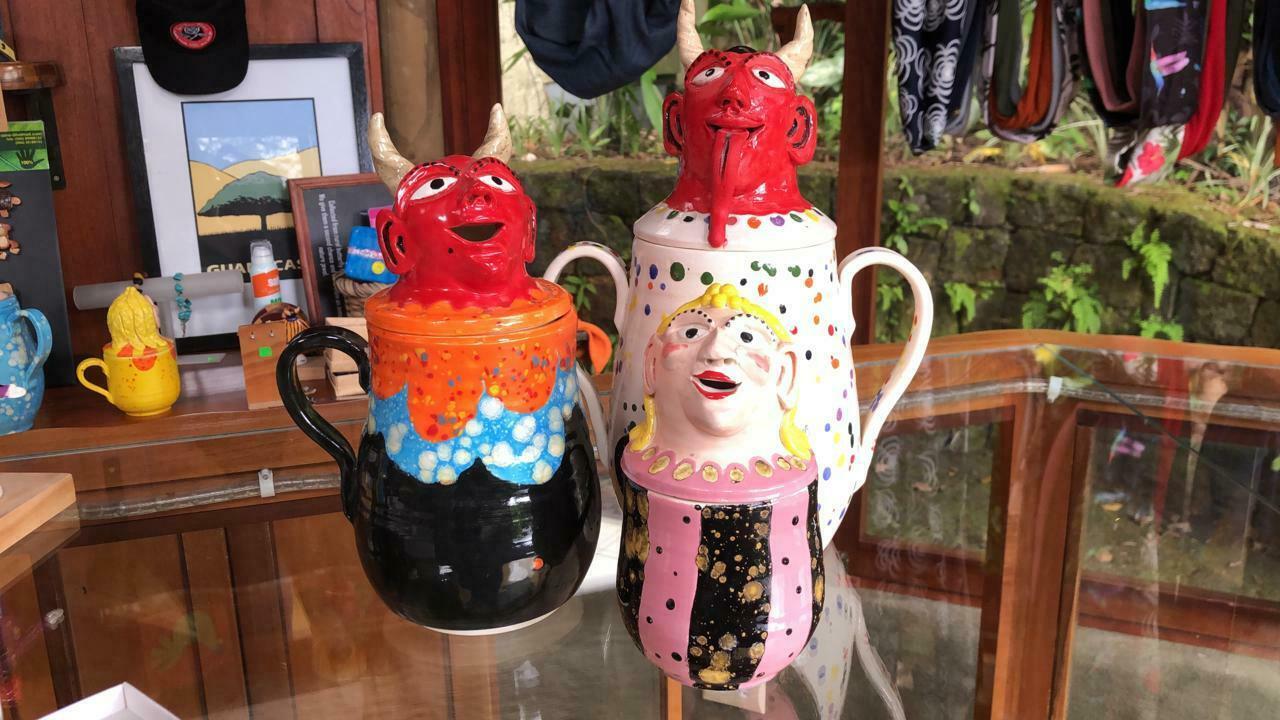 Costa Rica's beloved masks and mascaradas center around our neighboring town of Barva. Whether you've taken our Cultural Highlands Tour or have simply fallen in love with our masks, you'll want to take home some of our masked pottery.
Crafted by a young entrepreneur in Barva, these pitchers, chorreadores (traditional coffee makers), and other items tell the stories of local legends – and remind you of this unique experience, every time you use your souvenir.
Handmade Rugs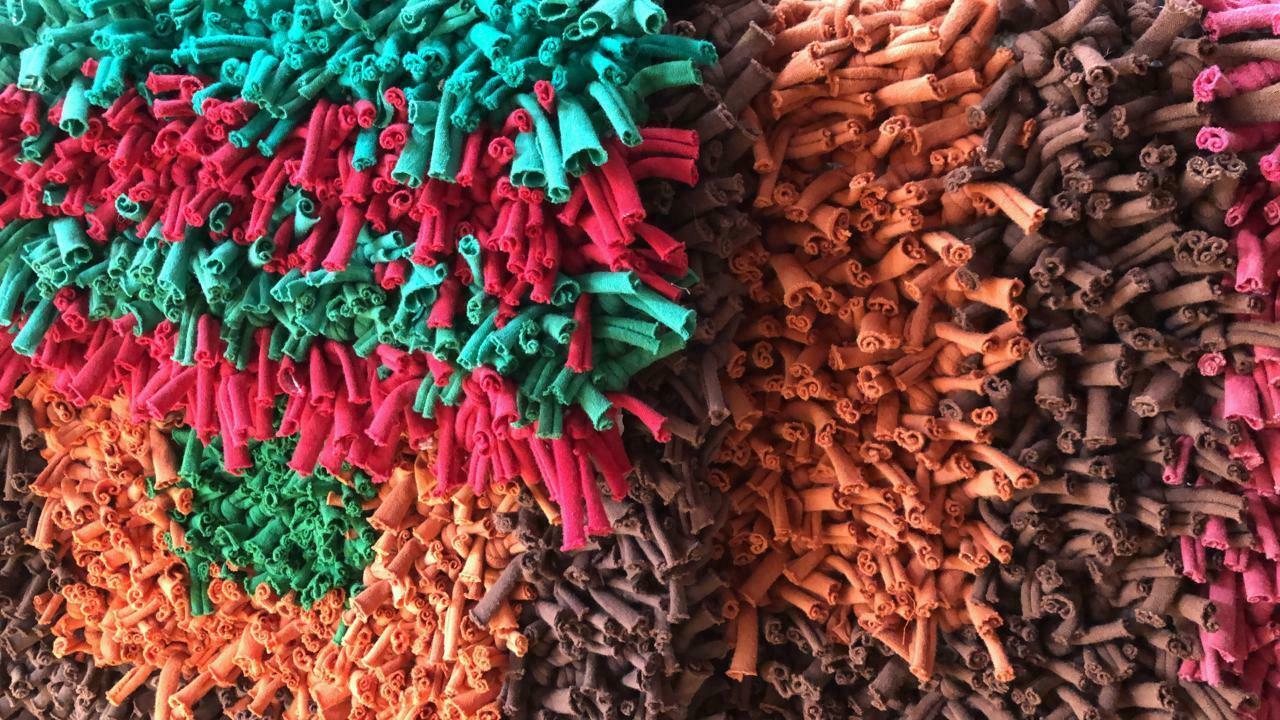 Santa Barbara's own seniors hand-make these colorful and durable rugs, which work perfectly at your front door, in the kitchen, or even as a shower rug.
Your souvenir purchase directly benefits the local senior center and the people who spend their days there.
Costa Rican Chocolate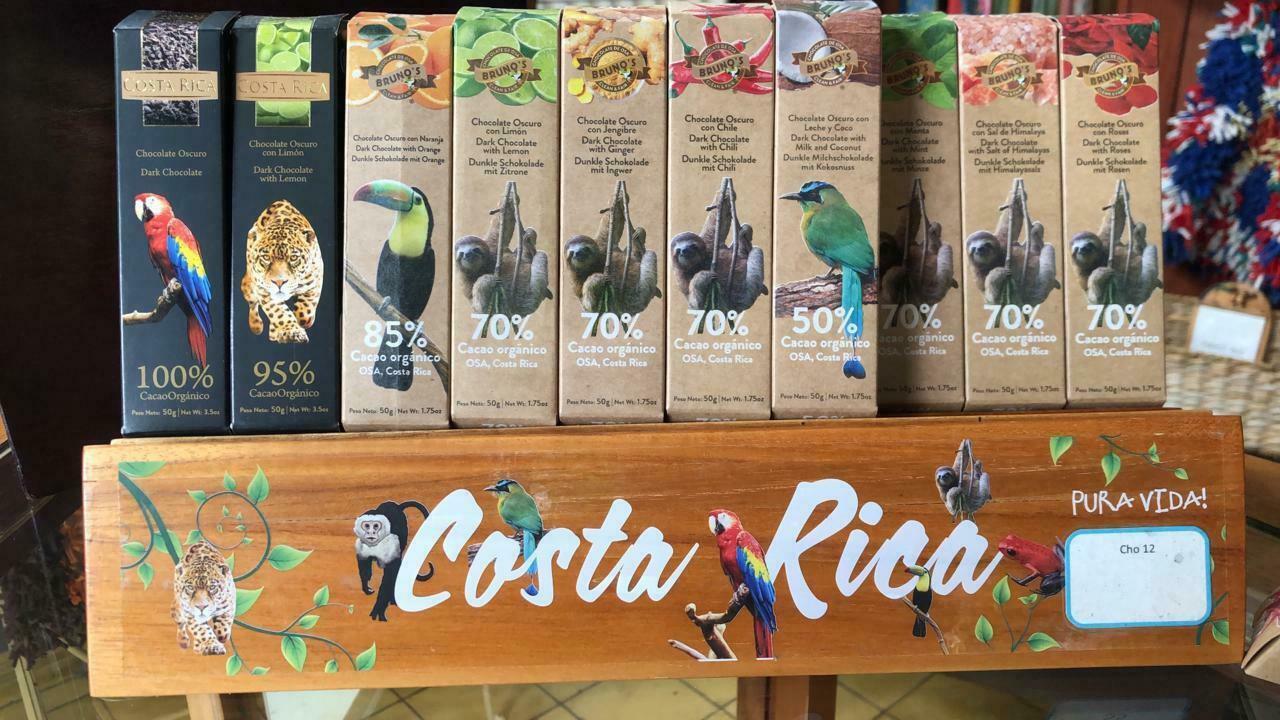 These organic chocolate bars are made in Heredia, from cacao sourced in southwestern Costa Rica. It's as close as we can get to hyper-local chocolate, here in the highlands. And it's incredibly delicious, to boot!
Costa Rica-Themed Bamboo T-Shirts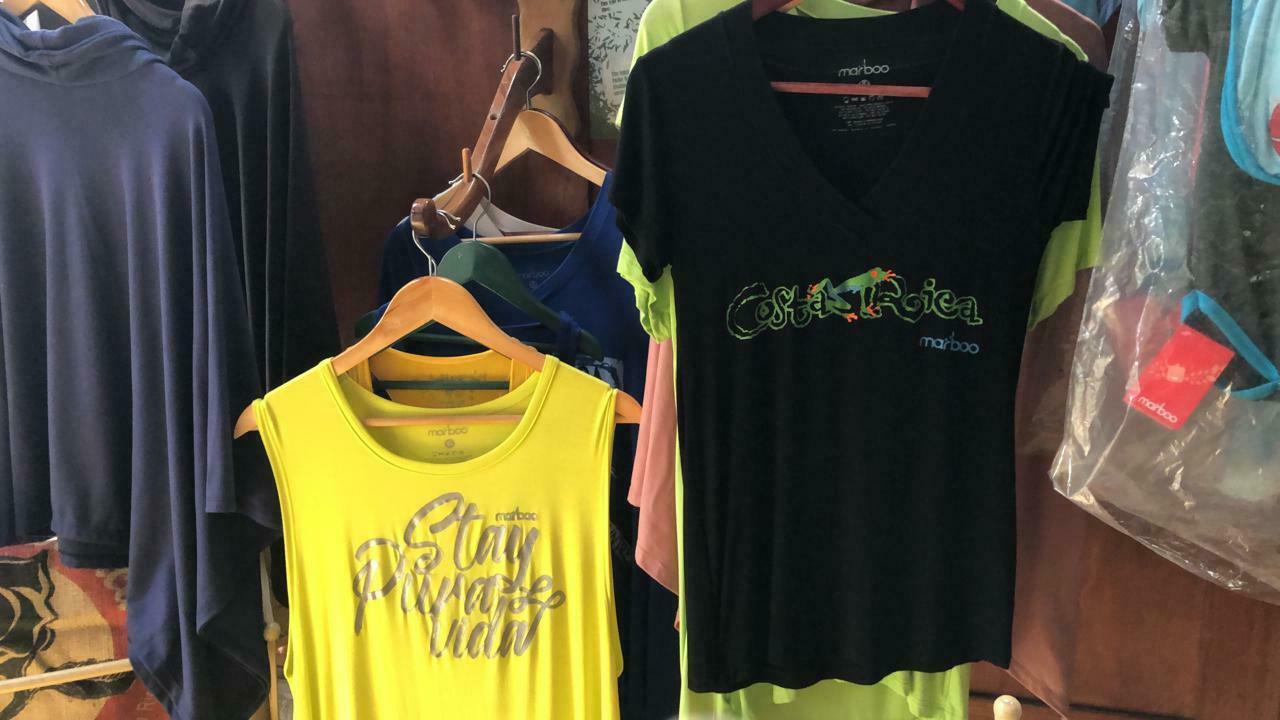 Crafted from 100% bamboo fabric, these unique shirts (for men, women and children) are some of our top sellers. Even better, the small factory that makes them is located right here, in our own Santa Barbara de Heredia.
Whether you're staying with us or just looking for a unique memento of your time here, please visit our souvenir shop near San José, located next to Reception. You'll not only find products that you'll find in no other souvenir shop, but your purchase will support small business owners, artisans, and real people throughout Heredia and Costa Rica.