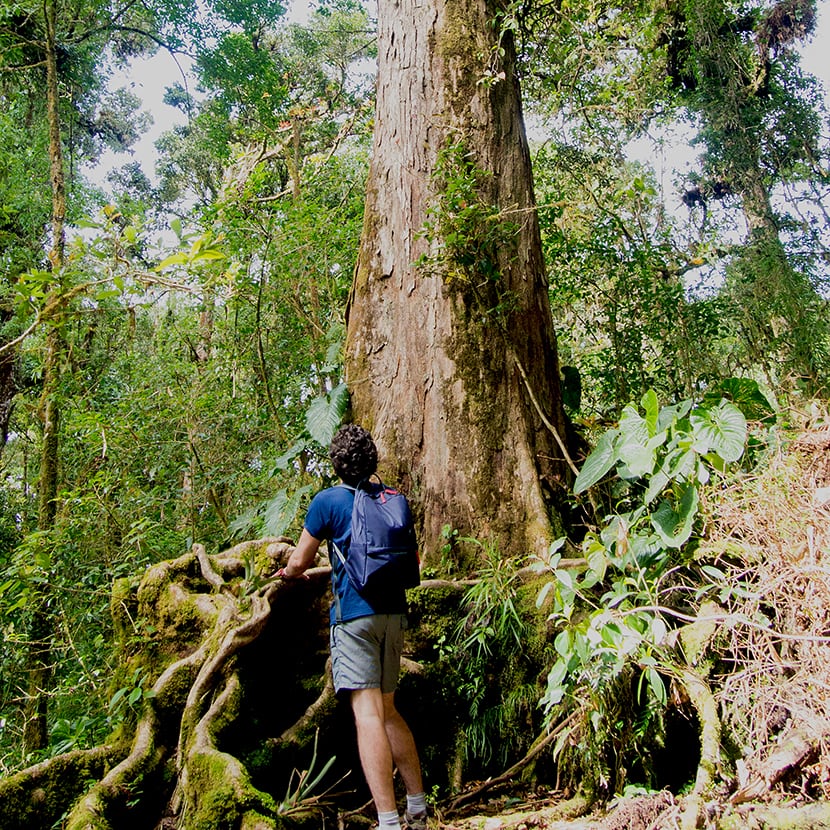 For years, "sustainable" has been a buzzword in travel and tourism.
For years, "sustainable" has not been enough.
In the pursuit of responsible travel, look not to sustainability but toward regeneration – toward not only doing less harm, but to repairing the harm that has already been done.
At Finca Rosa Blanca, we work toward regeneration. Toward restoring and replenishing what has been lost. Toward building our community and building up our local economy. Toward regenerating (there's that word again) the extinct, the threatened, the depleted.
And we do this with you, for you – and for this amazing place we call Costa Rica. We help our planet recover and thrive.
But First, What is Regenerative Tourism?
Let's start simple.
At Finca Rosa Blanca, sustainability would require merely sustaining the motocross fields that once comprised our grounds. Regeneration, on the other hand, means reforesting with trees (thousands of them) and flourishing flower gardens, growing our own food and planting two dozen acres of coffee fields.
But, regenerative tourism goes far beyond renewing the earth. Regeneration is about creating a net benefit to all involved: to travelers, their hosts, to local communities and economies, and to Mother Earth.
And then, regeneration takes it a step further: It has the potential to be an agent of change. Travel can transform the world. Regenerative tourism can build a better quality of life for all.
How You Can Practice Regenerative Tourism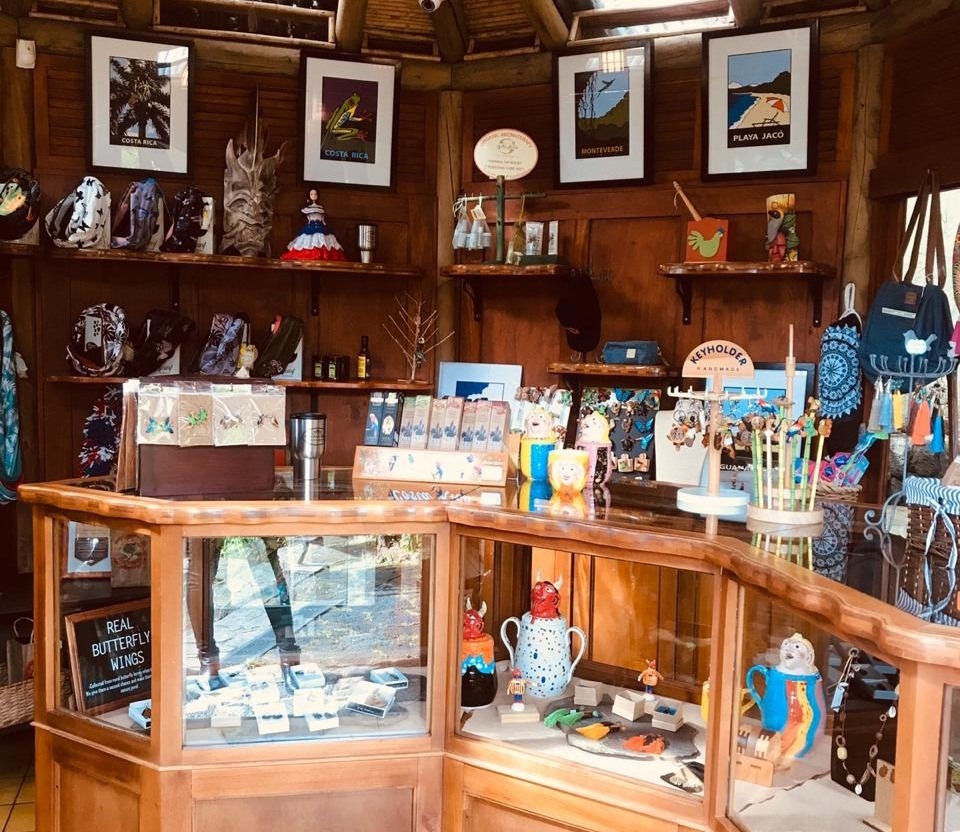 It's 2020 and the world is woke, as they say.
Know better, be better: Today, dedicated, responsible travelers are maturing from sustainability to regeneration. Here are a few simple choices you can make on your journey to regenerative travel:
1. Support the Local Economy
Back-paddling is much harder than starting off on the right path. So, when you travel, don't look to how you can undo your impact; rather, start your planning with local businesses.
Look to small, locally owned hotels – preferably, ones that employ people from their own communities. Book tours with locally owned operators that also support their communities and employ local guides. In every way you can, book your travel as close as possible to the source.
2. Make Choices You Feel Good About
Wherever you go and whatever you do, listen to your inner voice. Don't compromise your values.
Support tours and hotels that make responsible choices. For example, never choose a tour that advocates or encourages the feeding of wildlife. (It's illegal in Costa Rica and, even more importantly, it negatively impacts the animals and their habitats.) Buy locally made souvenirs, preferably those that are sold in locally-owned stores and are handcrafted, by someone the store owner can name. In every aspect of travel, let your moral compass be your guide.
3. Prioritize the Planet
The world's tourism pioneers already prioritize the planet, which makes it easy for you, too.
Choose hotels that have solar panels and ionized freshwater pools. Dine at organic restaurants. Take tours that celebrate Costa Rica's natural wonders. Help, where you can: plant trees, take your own reusable water bottle, and say no to straws. Millions of tiny impacts can create a big difference.
How Finca Rosa Blanca Contributes to Regenerative Tourism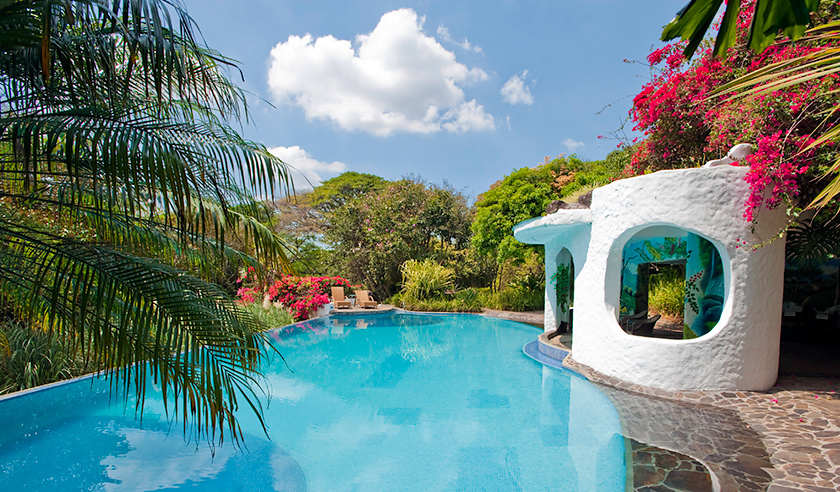 For more than 30 years, we have worked at the forefront of first sustainable, and now regenerative travel. To us, that means delivering quality traveler experiences, without sacrificing your values. Here's are a few of the big ways how:
We reduce our impact. The first step toward regeneration is stopping our drain on the planet. Here, that means solar-powered electricity and solar-heated hot water, a chemical-free ionized swimming pool, an ambitious plan of recycling and regeneration, and avoiding toxic chemicals.
We're carbon-neutral. We are proud to have been one of the first carbon-neutral hotels in Costa Rica.
And then, we regenerate. Far beyond simply maintaining the status quo, we work to reverse any damage wrought before we were here. At Finca Rosa Blanca, that means planting 5,000+ native trees, protecting the local ecosystem through education and practice, and preserving air and water quality.
We educate. An integral part of our mission is to defend the integrity of Costa Rica's natural resources. To us, that means educating and training our employees and community on how to be better stewards of our environment, as well as opening our guests' eyes to the wonders (and fragility) of Costa Rica's precious ecosystems.
We actively contribute. Every day, we work to contribute to our community and stimulate socio-economic development and involvement. We hire 100% local, to directly benefit the community we call home.
We preserve and celebrate tradition. A visit to Finca Rosa Blanca is a journey to cultural interpretation – to the tales, travels, and tours dedicated to Costa Rican heritage and cultural integrity.
We're pioneers. We are proud to say that our efforts have obtained the highest possible level (five leaves) and a 100% score (at the time, unprecedented) with the Certification for Sustainable Tourism(CST), a Costa Rican program that certifies responsible and sustainable tourism. We could go on but, some things are better left to a conversation over coffee during your stay.
Practice regenerative tourism not because it's trendy, but because it's right. Let's do this, together.