Farm-to-Table, Seasonal Costa Rican Cuisine at El Tigre Vestido Restaurant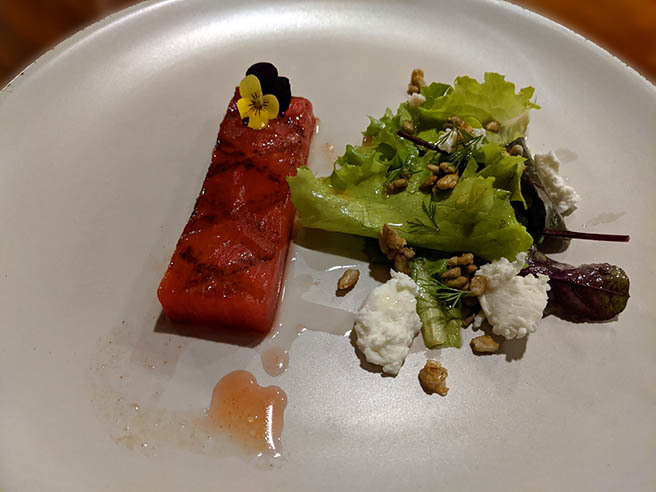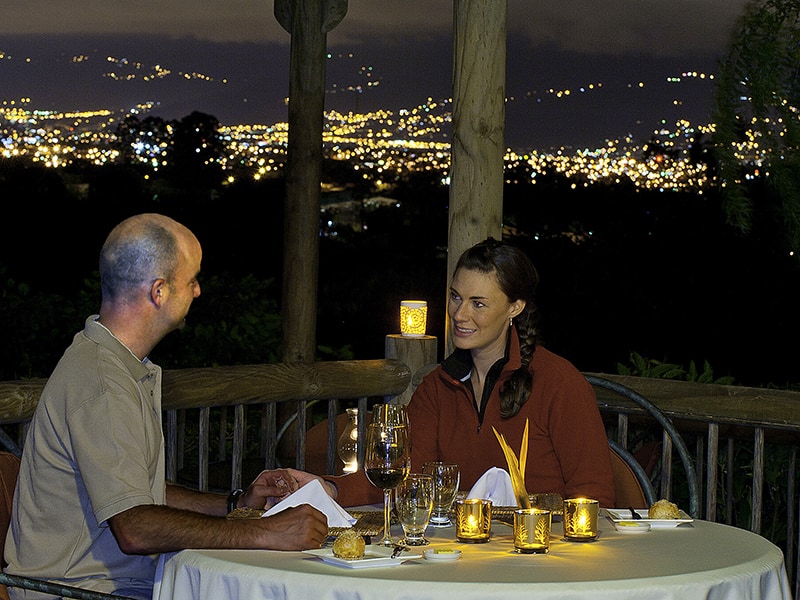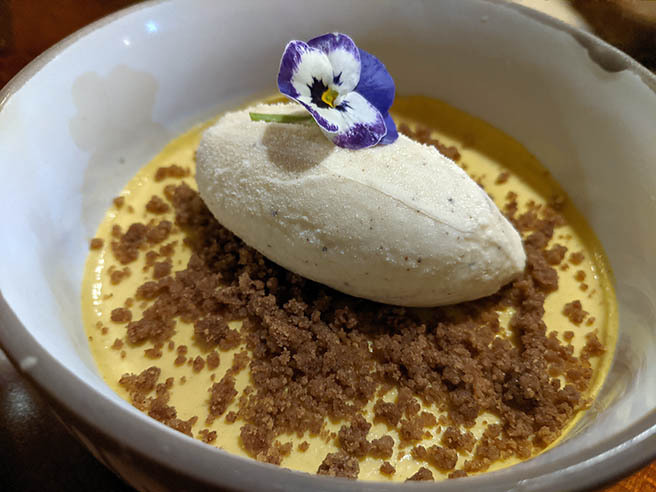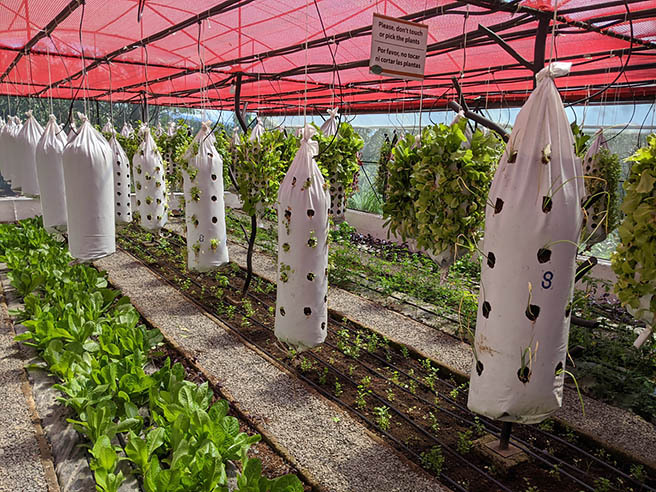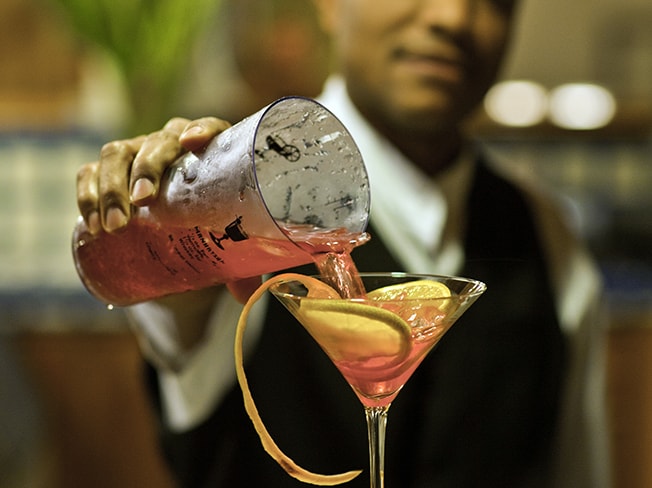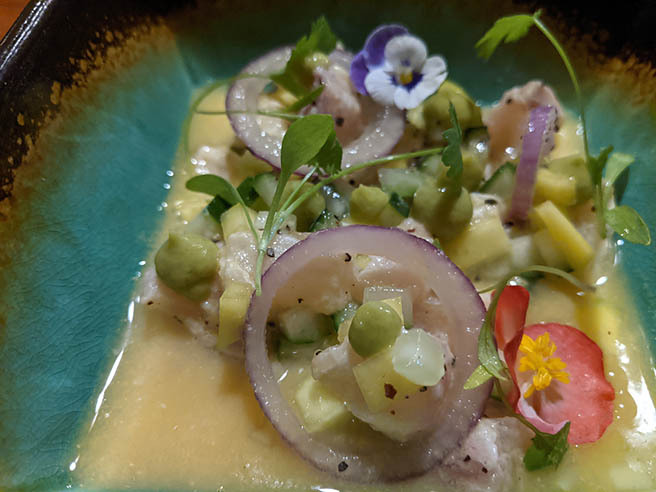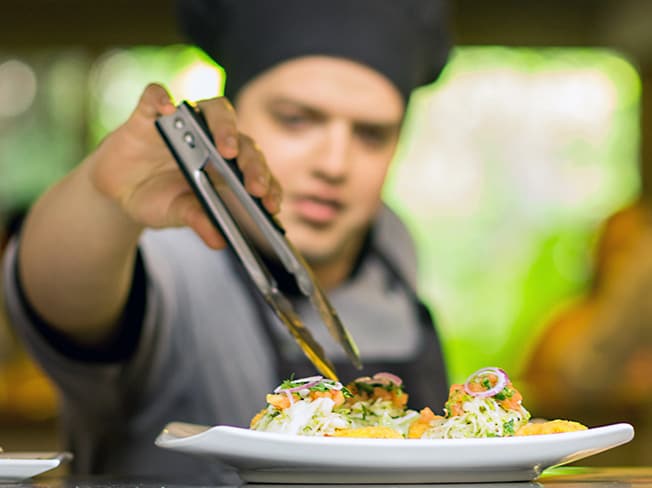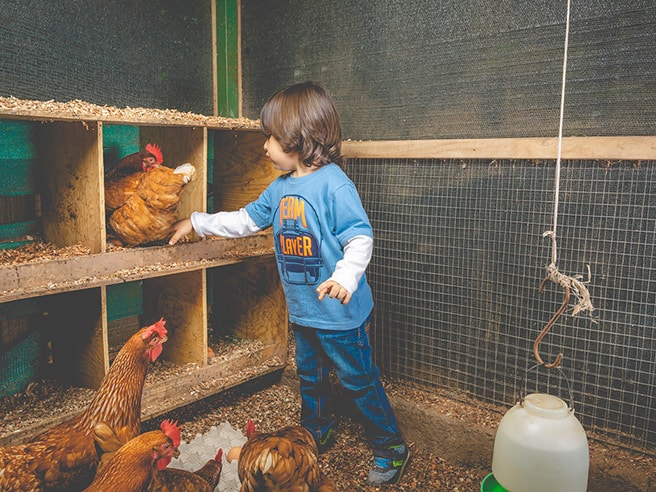 There is a connection between food and travel. A strong and delicious connection.
At Finca Rosa Blanca, we honor and preserve that connection at El Tigre Vestido, our farm-to-table restaurant near San José.
The perfect complement to our greater Finca Rosa Blanca philosophy, El Tigre Vestido is a celebration of Costa Rican cuisine and a dedication to sustainability – to a balance of fresh ingredients, traditional recipes, and local culture.
Seasonal & Creative Farm-to-Table Restaurant
At El Tigre Vestido, we focus on Latin fusion flavors and innovative Costa Rican cuisine, inspired by the richness of our own harvests and our organic coffee farm.
Every day, our team visits our greenhouse, orchard, and organic gardens to select the freshest ingredients and infuse authentic flavor into each dish. Every day, our menu changes just a bit – just enough to accommodate what's blooming, fruiting, and ready for harvest at Finca Rosa Blanca.
And every day, we brew some of Costa Rica's tastiest coffee. (Happily, breakfast at El Tigre Vestido is included with your hotel reservation.)
Traditional Recipes, Modern Palate
Our talented Chef Ricky Reyes, resident culinary historian and food philosopher, is the mastermind behind El Tigre Vestido's excellent cuisine, innovative tasting menus, and seasonal preparations.
Over his career, Chef Ricky has acquired a taste for the world's oldest recipes – for the Mesoamerican, pre-Columbian, and traditional Costa Rican dishes that define our gastronomic heritage. He honors this heritage, as he crafts menus from only the freshest ingredients, accented by foraged and ancient elements.
In addition to our à la carte menu, Chef Ricky also offers a coffee tasting menu and a seasonal tasting menu: new takes on age-old traditions, updated for the modern palate and available only at Restaurante El Tigre Vestido.
His creations are a true highlight of the guest experience at Finca Rosa Blanca.
Dining at El Tigre Vestido
El Tigre Vestido is located onsite at Finca Rosa Blanca, in the mountains of the Central Valley.
We are open daily for breakfast, lunch, and dinner. Every morning, we prepare exquisite breakfasts (included with your hotel reservation) and brew Costa Rica's best coffee, freshly produced in our farm.
Dine on delicious, innovative and seasonal Costa Rican cuisine while you enjoy a spectacular view from the large outdoor terrace, surrounded by gardens and coffee farms.