Planning your Costa Rica family vacation feels a little different now, doesn't it? It's more than a trip, greater than an annual tradition. It's a long-awaited freedom: an invitation to once again abandon yourselves to exploration and discovery, wildlife encounters and the great outdoors. Finally.

You and your family deserve all the moments you've put on hold and the experiences you've put off. So, that's our starting point: Not what we think you should do, but what you dream of doing with your family.
Instead of offering up yet another Costa Rica family vacation itinerary, we've taken a slightly different approach – your approach, specifically. So, here's our question: When you dream of Costa Rica, what do you want to see? What can't you wait to experience as a family? What forever memories do you want to make with your children?
As they say, we parents get just 18 summers – a childhood's worth of holidays, school vacations, and opportunities to build bonds, create memories, and shape lasting relationships with our children. So, where do you want to start?
How it Works: Base Your Costa Rica Family Vacation at Finca Rosa Blanca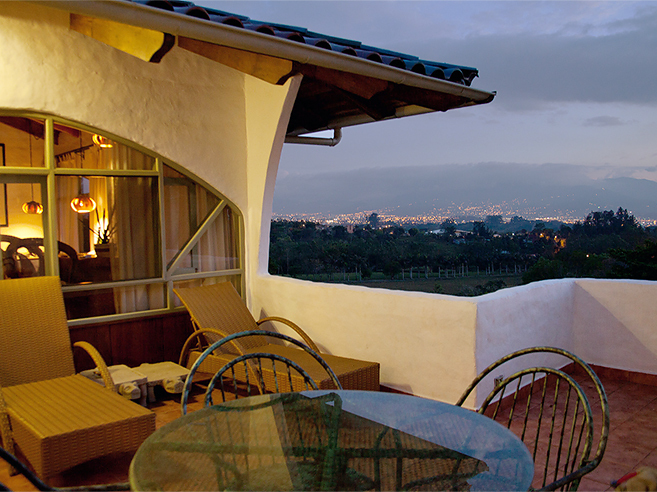 Chances are, any forever memory-making, bucket list-worthy family adventure you dream of – well, you can do it, see it, and experience it within day trip-distance of Finca Rosa Blanca. Because, while Costa Rica may be smaller than the state of West Virginia, it's spectacularly varied not only in its habitats and terrain, but also in its elevations and ecosystems.
Within two hours of Finca Rosa Blanca, you can visit active volcanoes and white-water rivers, canopy ziplines and misty cloud forests, four species of monkeys and wildlife rescues, chocolate tastings and tropical rainforest. And a lot more. You're spoiled for choice and the biggest challenge will be whittling down your wish list.
To get the most out of your Costa Rica family vacation, especially if you plan to stay in one place (or mostly so), we recommend a minimum of 5 nights at Finca Rosa Blanca. Want to really pack in the adventure? Then, plan on 7-10 nights – and split your visit between our highland coffee farm and another destination.
So, now it's time to carve out your own adventure and mix-and-match your favorite elements, to create the Costa Rica family vacation of your dreams. Need help along the way? Our expert concierge team is happy to help.
Step 1: Adventure Begins Here
Kick off your trip planning with a quick tour of Finca Rosa Blanca's accommodations: 14 spacious junior suites, suites, and villas – each unique, each offering its own flavor.
And speaking of flavor, your reservation always includes a full à la carte breakfast (pancakes, pinto, and omelets, oh my!) with tropical fruits, freshly squeezed juice, and Café Rosa Blanca. Also included:
Complimentary Wi-Fi throughout the property
Access to our swimming pool and outdoor hot tub, plus nature trails and gardens
Daily complimentary afternoon coffee with cookies
Free local and international calls from your room
And more!
We're happy to coordinate optional extras, including onsite COVID tests (antigen or PCR), airport pick-up/drop-off, rental cars, and more. You need only ask!
Junior Suites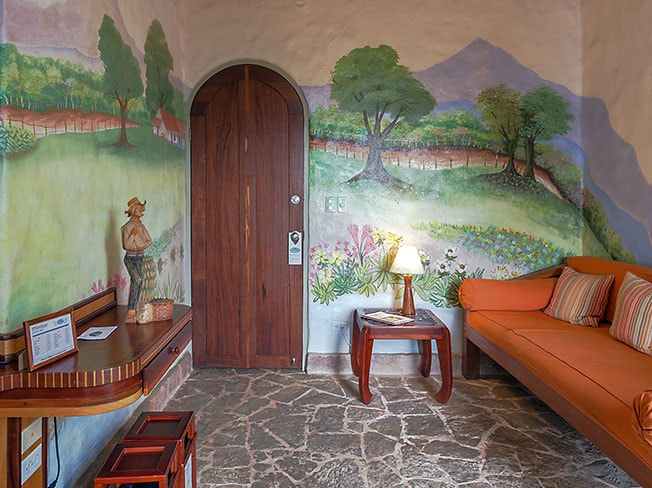 Five of our junior suites are equipped for families of 3, and one junior suite can accommodate up to 4. A junior suite is perfect for small families or those traveling with younger kids (say, under 10).
As Costa Rica family vacation accommodations go, you and your kids will love the Finca Rosa Blanca brand of unique luxury – handcrafted furniture and hand-painted murals, private decks and jetted tubs – and will really appreciate the separate sleeping areas afforded in most of our junior suites.
Suites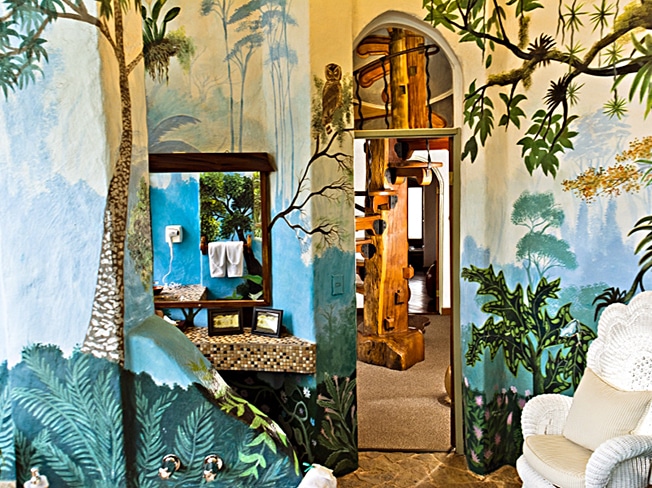 Offering serious personality and panache, our spacious suites are uniquely designed – an oohs-and-aahs kind of destination in their own right.
Each sleeps 3-5 and offers a little something extra, from the curved walls and cane ceilings in El Ranchito (just steps to the pool, to boot!) to our spectacular two-level Master Suite, featuring an outrageous, free-form rainforest bathroom with waterfall and tree-trunk stairwell up to some of the most stunning views in Costa Rica.
Villas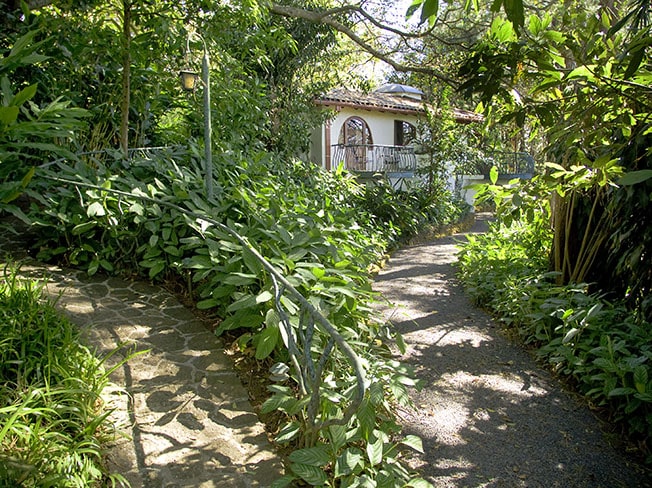 Larger family? Teenagers? Just want a little more space? Our two villas each connect two Junior Suites to form two-bedroom villas that guarantee privacy and room to spread out, for families up to 5. (El Higuerón and El Pino Junior Suites for El Boyero Villa; El Roble and La Guaria Junior Suites create La Laguna Villa.)
Step 2: Onsite & Nearby Adventures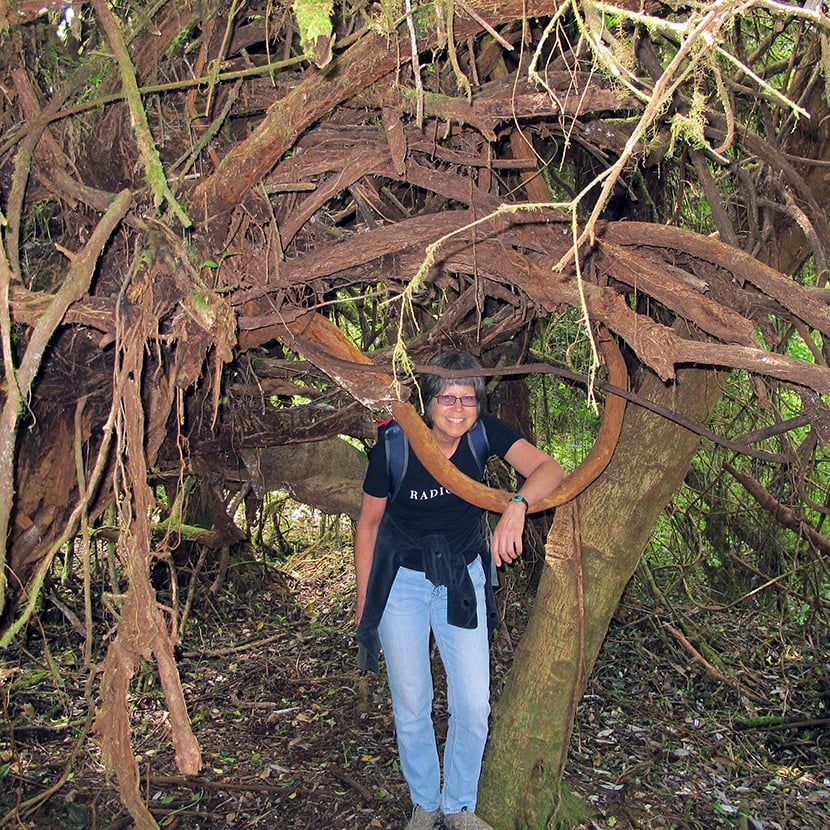 The perfect family vacation is a balance of mostly onsite and nearby adventures, paired with a few incredible daytrips. So, let's start with some of those onsite and nearby, you're-going-to-be-wowed tours and activities.
All tours listed in this section are either located onsite or offered at Finca Rosa Blanca. All you have to do is show up!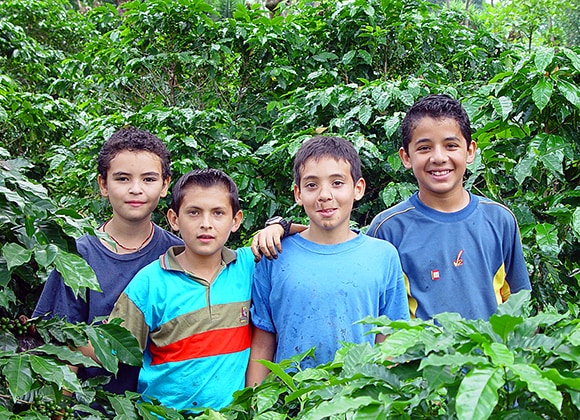 Costa Rica may be known for high-octane adventure, but that doesn't mean your family can't take an afternoon (or a week) to slow down and enjoy the gentler side of nature. We can even get younger kids involved, via a nature scavenger hunt!
Meander, stroll, journey, trek – whatever you call it, our hiking and rambling tours wander through gorgeous highland cloud forests and pristine rainforests, offering spectacular views of the valley and introducing the whole family to everything from treefrogs and toucanets to owls and tayras.
Bean to Bar: Chocolate Tasting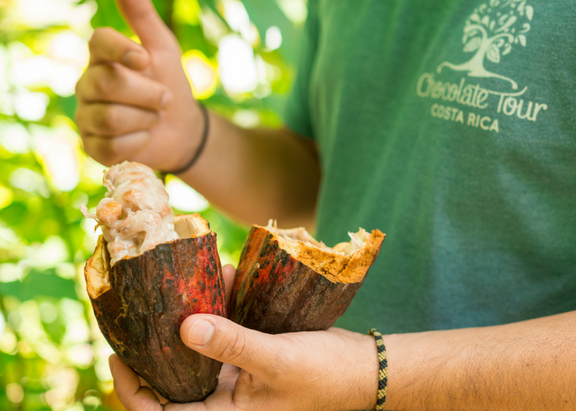 If you've ever wondered how chocolate makes the journey from cacao fruit to your supermarket – or if you just have some chocolate-loving kids – then your family will love our new onsite chocolate tasting tour!
Local cacao artisans join you for this private tour, now onsite at Finca Rosa Blanca, which guides you from harvest through cacao processing and chocolate-making. Along the way, you'll meander through the history and culture of cacao, before reaching your final destination: chocolate tasting! And if your kids have never tasted hot pepper-infused chocolate… well, we recommend having your camera ready!
Mask-Making Workshop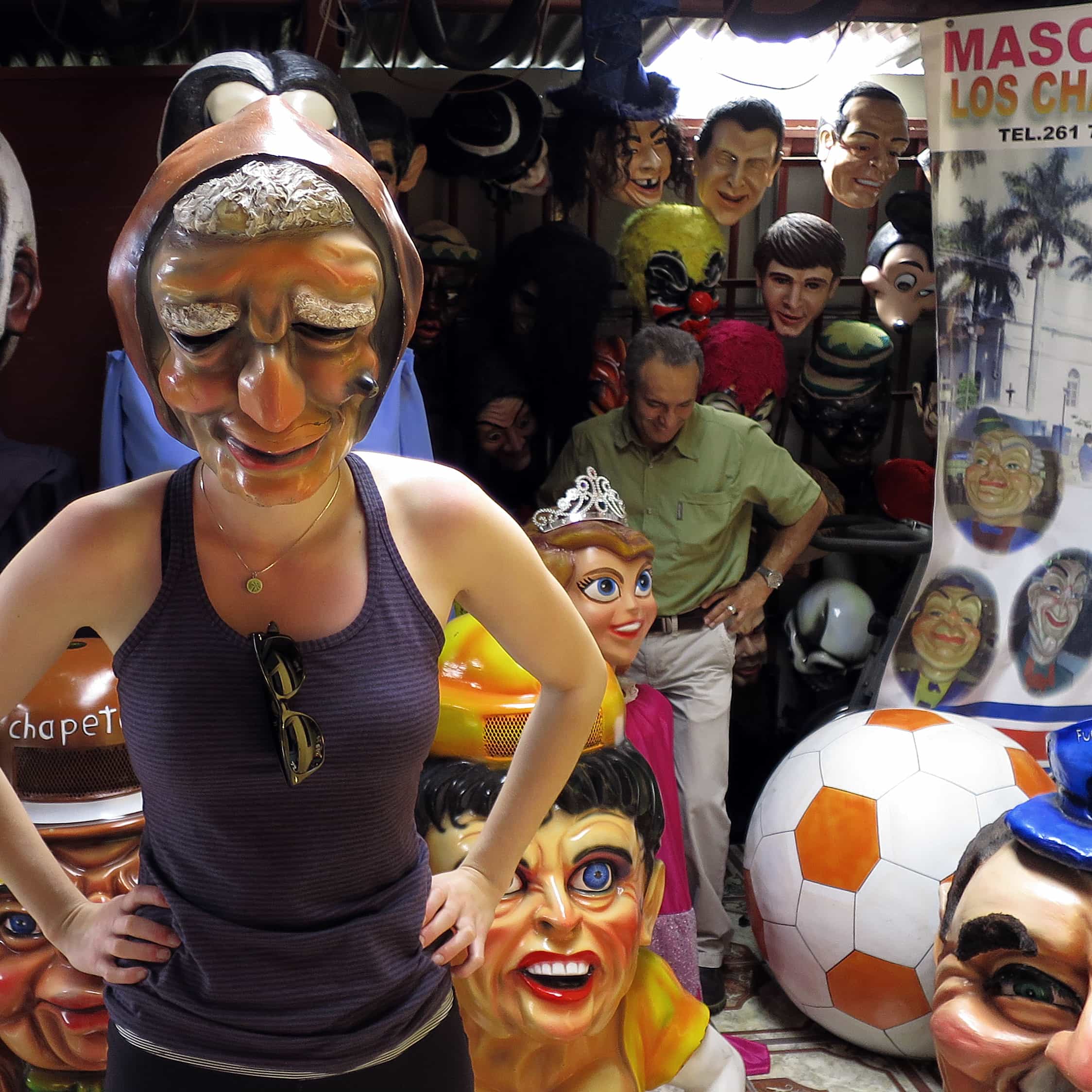 No, not those masks! Join us for a Finca Rosa Blanca exclusive – and an incredible, once-in-a-lifetime insight into local Costa Rican culture. Our nearby town of Barva (about 15 minutes from Finca Rosa Blanca) is famed for its traditional masks, which are used in many cultural celebrations throughout the year.
We are delighted to offer this new family-friendly tour, which invites kids and their parents to learn about the process and hand-paint your own masks – the best souvenir and an authentic symbol of your time in Costa Rica!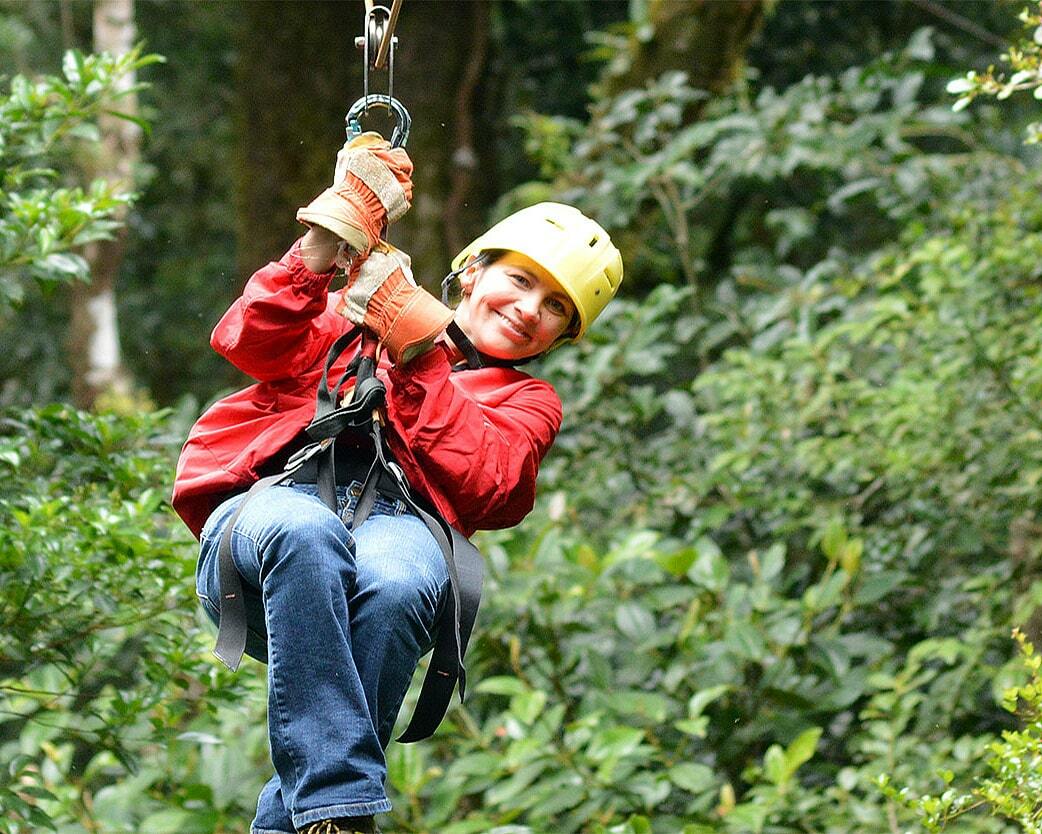 You're high in the forest canopy, your toes dangling over a platform perched many stories above the forest floor. Adrenaline pumps through your veins. This is your moment.
3, 2, 1… JUMP! Welcome to one of, if not the most popular Costa Rica family vacation activity of them all: the forest zipline! One of our very favorites is just a short drive away and sends you soaring through the treetops via a system of cables, platforms and paths through majestic and, sometimes, almost mystical cloud forest flora and fauna. An absolutecan't miss!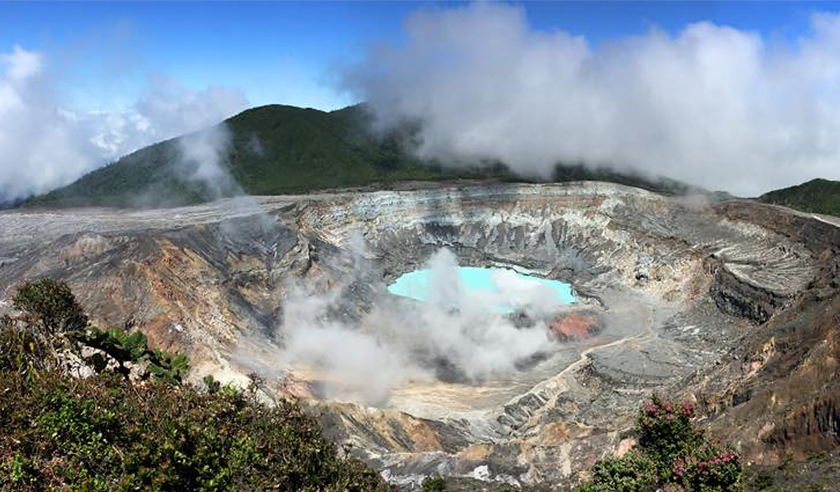 What kid doesn't want to don a hard hat and explore an active volcano? Very few! And that's why families love visiting nearby Poás Volcano, where you'll stand at the edge of one of the biggest volcanic craters in the world, overlooking a simmering lagoon, bubbling with active fumaroles. Reservations are required (as are the hard hats!).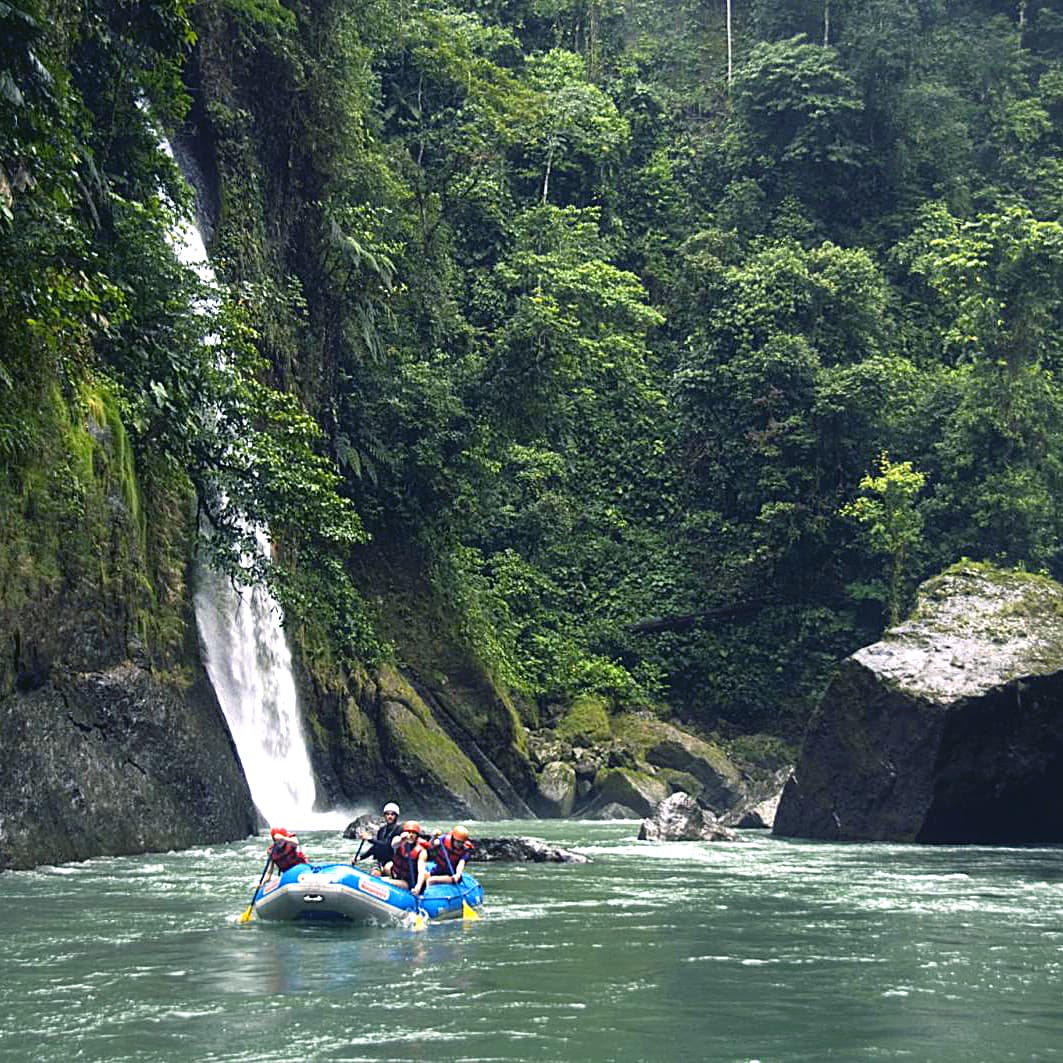 Ready to get wet and wild? Depending on your adrenaline quotient – thrilling but safe, or epic adventure that goes down in the family history book? – you'll love either a float trip or white-water rafting adventure down Costa Rica's world-class rapids (Class II-V – your choice!).
The mountains and valleys around Finca Rosa Blanca offer a variety of white-water rafting opportunities, for almost any activity and thrill level. The Pacuare, the Sarapiquí, and the Reventazón rivers deliver fun, excitement, and beauty, on some of the best rafting trips in the world. The only way to be disappointed is if you don't go.
Note: There is a minimum of 6 rafters per trip. Private tours are not currently available.
Rescate Animal (Animal Rescue Center)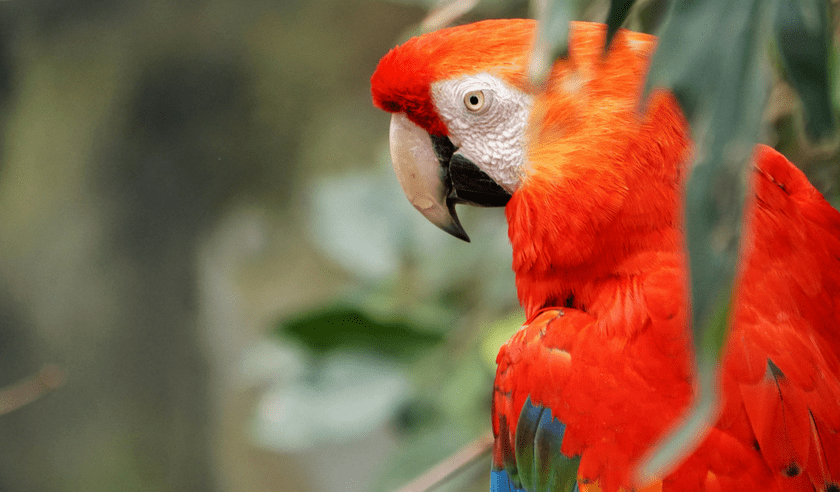 This nonprofit animal rescue is easily one of our top recommendations for families! Not only is it an educational and feel-good visit, but it's one of Costa Rica's only "sure things": Here, as you wander meandering paths that weave past open-air enclosures, you're all but guaranteed to spot toucans and macaws, crocodiles and kinkajous, wildcats and coyotes, parrots and monkeys (spider, white-faced, howler, and squirrel, among them).
Over nearly three decades of wildlife conservation in Costa Rica, Rescate Animal (formerly "Zoo Ave") has worked to stop the international exotic pet trade, while rescuing and rehabilitating injured and rescued animals, while providing a forever home for those that cannot be re-released back into the wild.
Hot Tip: If you have little ones (or first-time adventurers) in tow, Rescate Animal operates a beginner-friendlycanopy tour (think short cables and low platforms).
Toucan Rescue Ranch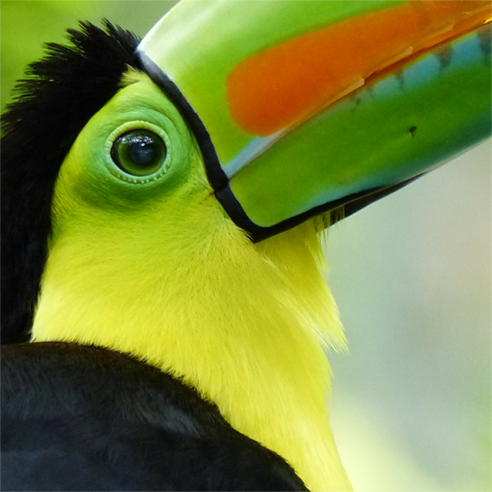 For a smaller but more individualized family experience, the Toucan Rescue Ranch is a sure winner. This nonprofit wildlife rescue, rehabilitation, and release organization is a particular favorite among wildlife enthusiasts and families with young kids. Here, the focus is on the care, rehabilitation, and research into the eponymous toucan, as well as scarlet macaws, owls, wild cats, sloths, and other rescued animals.
Step 3: Add on Your Day Trips
Whether you're booking our guide and private transportation or taking your rental car (and our recommendations), these day trips from Finca Rosa Blanca will fuel inspiration and fulfill your wanderlust.
Tirimbina National Reserve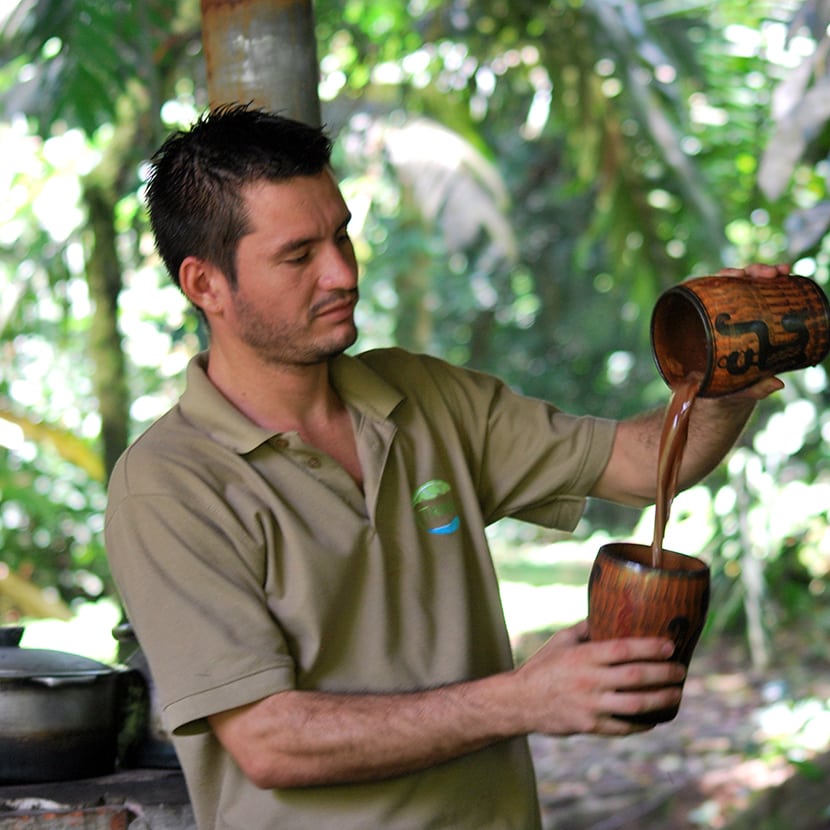 Love chocolate? Want to explore a lush rainforest?
Your family will love this rainforest exploration into the history and origins of chocolate. A tour through this beautiful reserve takes you on a journey from bean to bar: Watch as cacao fruit is transformed into chocolate, beginning with harvest and fermentation and continuing on to drying and (of course!) tasting. Your kids (and you) will especially love sipping drinking chocolate in pre-Colombian tradition, prepared with vanilla and allspice, cinnamon and honey, and even hot peppers!
Hot Tip: If your crew can handle a longer day, double up with a natural history walk through Tirimbina. This two-hour, moderate hike traverses a magnificent 860-foot suspended footbridge over the Sarapiqui River. Keep your eyes open for spider monkeys and two-toed sloths, anteaters and tree frogs.
Rainforest Aerial Tram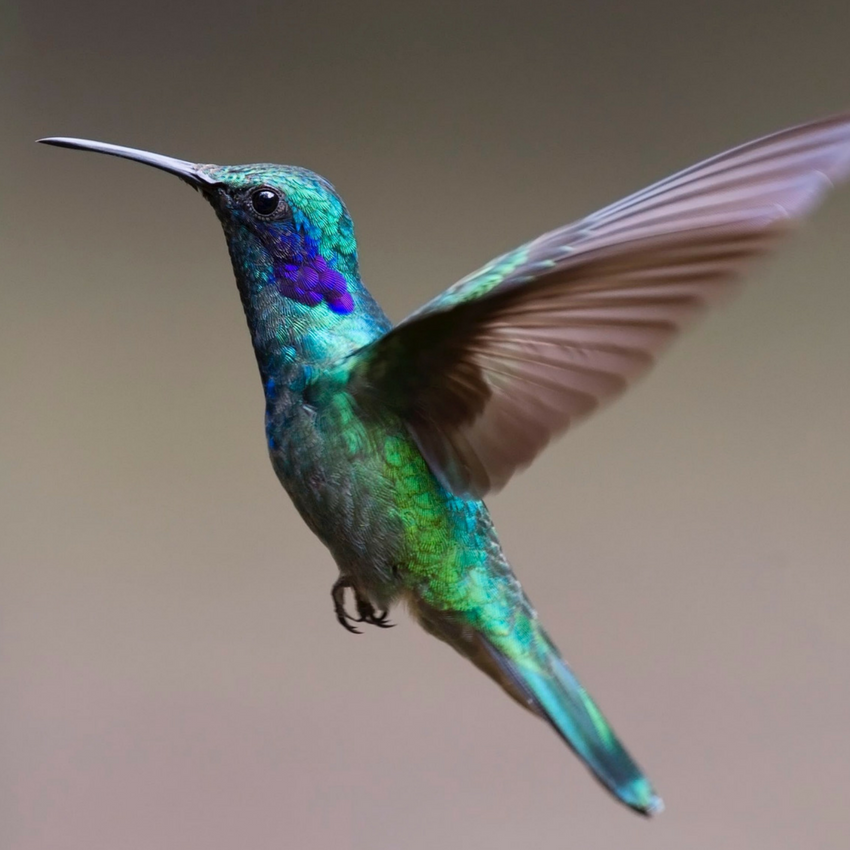 Imagine riding a ski lift… deep into the rainforest. It's magical, it's natural, and it's definitely a bucket-list adventure: A squeeze-it-all-in, tick-all-the-boxes kind of day that's perfect for when you're short on time (or patience for multiple day trips).
This full-day adventure, located just over an hour from Finca Rosa Blanca, combines an aerial tram tour with a canopy tour, hanging bridges, a nature hike, and tours through an onsite hummingbird garden, butterfly garden, herpetarium (snake exhibit), and orchid garden.
Carara National Park (+ Optional High Ropes or Aerial Tram)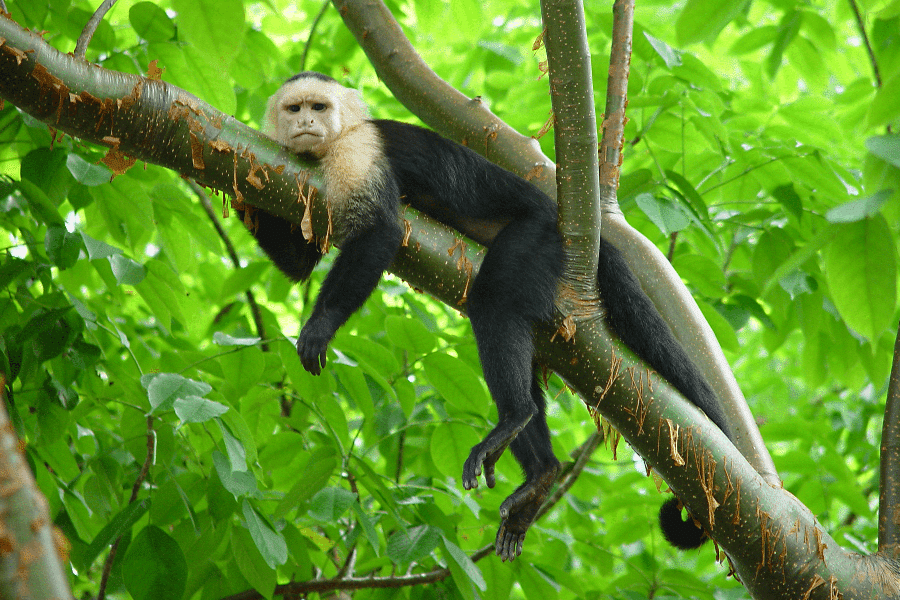 When you're surrounded by the perfect temperatures (75-85º F / 24-29 ºC by day) at Finca Rosa Blanca, it can be easy to forget that you're just 90 minutes to the Pacific coast and its incredible tropical rainforest.
Enter Carara National Park, ecologically significant as a transition area between the tropical dry forest region to the north, and the more humid Pacific rainforest to the south. If you and your kids are looking to check big-ticket wildlife off your list, then this is a must-visit, as home to rare wildlife such as scarlet macaws, collared aracaris, and three species of monkeys.
Bonus: The walk is easy, even with young children in strollers, as Carara National Park operates paved trails.
Before you head back to the cool mountains of Finca Rosa Blanca, make a stop at the nearby Jacó High Ropes Adventure or the Jacó Aerial Tram (operated by the same company as the Rainforest Aerial Tram, above): an aerial tram, ziplines + SkySwing (BIG adrenaline!), descent wall, and other adventures.
[Instagram-Worthy] Nature Hikes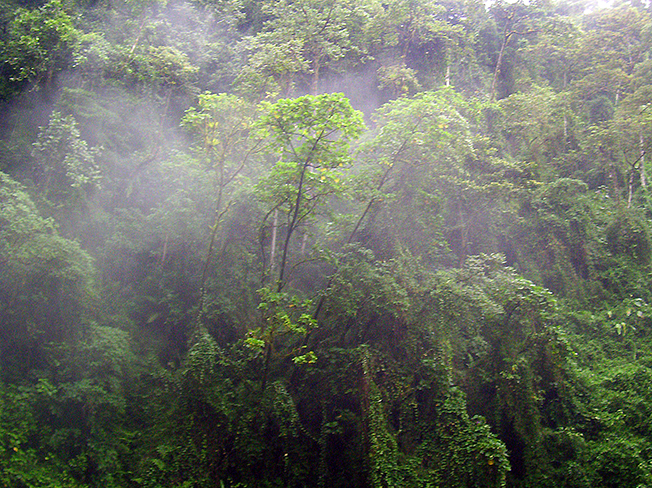 Costa Rica is a natural wonderland ripe for exploration. Often, on foot! Within an hour of Finca Rosa Blanca, you'll find a veritable smorgasbord of hikes perfect for families – paths and trails perfect for an hour or a day, whether you have a little one in a carrier or a teen looking for some Insta-worthy backgrounds.
Here are just a few ideas to fuel your rambling dreams:
Bajos del Toro Waterfall: Great for families with older kids and teens, this hike travels to one of the largest waterfalls in Costa Rica's Central Valley. It not only plunges 270 feet into a cool-water pool (NOT swimmable), but beckons you down 400 steps to offer an incredible (and misty) new perspective.
Río Agrio Waterfall + Blue Pools: Take the kids (even the adventurous younger ones) to chase waterfalls – and some incredible baby-blue waters – at Río Agrio (the Bitter River), where a 20-minute hike leads you not just to a waterfall, but some of the most startling, no-Photoshop-required water in the world.
Hacienda La Chimba: If you – or your social-loving teen – hungers for an incredible photo op, then this park's giant aerial hand (crafted from molded cane) is sure to please. Bonus: They also have a great high ropes course!
Cerro Dantas Wildlife Refuge: Home to fairy-tale cloud forest, Cerro Dantas welcomes intermediate and advanced hikers to rare primary forest. We'd recommend a guide for this one, as it's easy to get lost on the park's rugged trails. That said, this is one of those incredible locations that elicits wonder from even the most experienced trekkers (and blasé teens).
Of course, this is just a sampling! Talk to us about your family – our recommendations vary, depending on whether you have a child strapped to your back, a tiny first-time hiker, or experienced older kids and teens – and we'll be happy to recommend the best trails for you. We can also arrange for an expert naturalist guide and/or private transportation, if that's more your speed.
Tortuga Island
When you have a hankering for sea and sun – and if you're up for an all-day adventure (and we do mean all day, usually to the tune of 14+ hours – then your family will love a day trip to Isla Tortuga, or Tortuga Island.
The adventure begins with a catamaran sail through the Pacific Ocean: Lounge on a deck hammock and keep your eyes peeled for whales and sea turtles, dolphins, and rays! Your destination, Isla Tortuga, is the deserted island of dreams – all white sand and beachy palm trees, volcanic reefs and crystalline waters. Your kids will love snorkeling in the just-off-the-beach shallow waters, which are home to everything from morays and spotted eagle rays to angelfish and reef sharks. You can also take an islandcanopy tour, rent a kayak, take out a banana boat, and swim the day away. Don't forget to pet the resident (and friendly) pig!
Further Afield: La Fortuna/Arenal, Monteverde, Manuel Antonio & More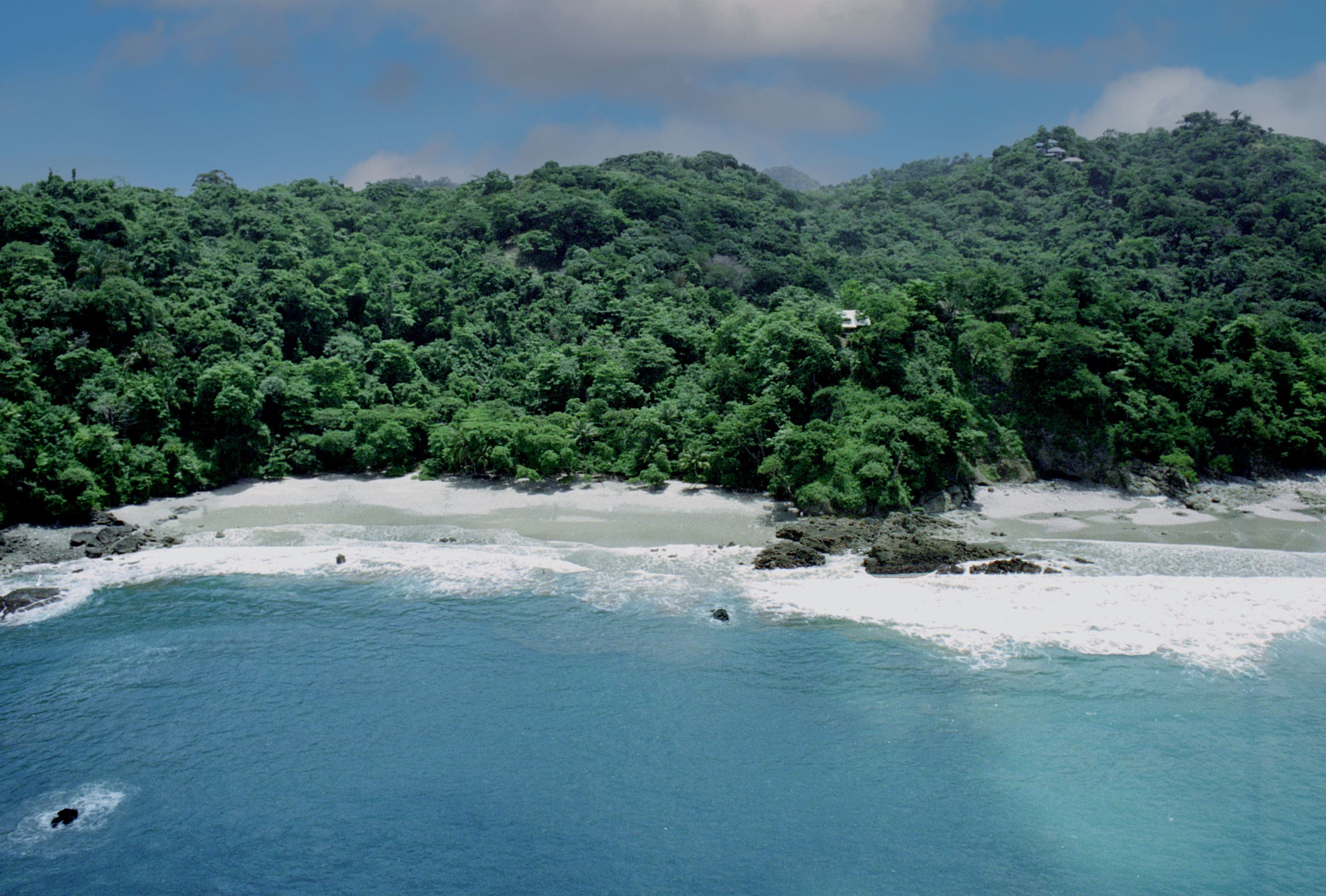 If you're willing to adventure up to three hours (one-way), then your exploratory options are wide open. Head up to Arenal Volcano's perfect cone. Explore the mist-covered (and famous) Monteverde Cloud Forest. Treat yourself to Manuel Antonio National Park, where lush rainforest tumbles onto white sands and into the Pacific Ocean.
Don't want to make the drive? Private transportation (and an optional expert guide) can transform an unfamiliar drive into a chauffeured tour of valley vistas and mountaintops, scenic lookouts and ocean views.
Optional Step #4: Visit Arenal and/or Santa Teresa
Looking to extend your Costa Rica family vacation? Our sister resorts – Tabacón Thermal Resort & Spa in La Fortuna/Arenal and Nantipa Hotel in Santa Teresa (Nicoya Peninsula) – offer luxury and discovery in their own incredible family experiences.
Want to build a combined itinerary? Get in touch!