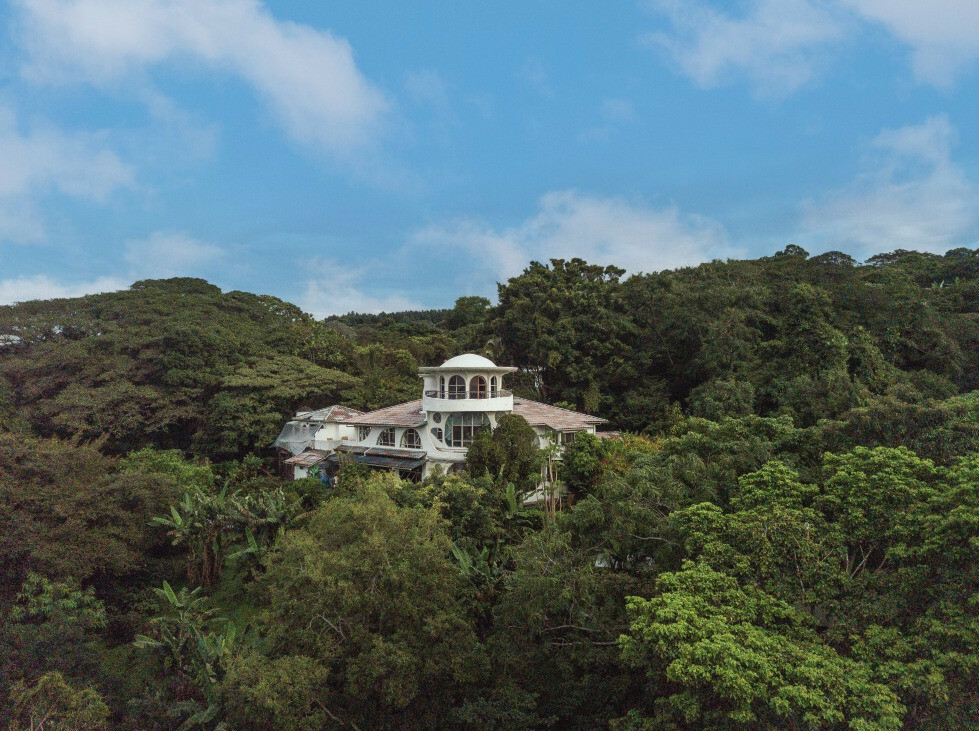 June 2022 Update:
Please see our current COVID-19 protocols, which detail current Costa Rican COVID requirements and restrictions, Finca Rosa Blanca protocols, and onsite testing options.

-
Over the last year and a half, wellness and responsible travel have acquired new meaning: You crave the joys and freedom travel bring, but you also want to enjoy them responsibly in a post-pandemic world.
Now, more than ever, you need to know that you're traveling securely, enjoying the safest-possible activities, and that the people around you are taking precautions, too. And you're wondering if Costa Rica could be the right fit.
We think it is. Here's why:
Community Responsibility: Costa Rica's Approach to Public Health (and COVID-19)
What do you know about Costa Rica's public healthcare system? In the words of a recent New Yorker article: "… what set Costa Rica apart wasn't simply the amount it spent on health care. It was how the money was spent: targeting the most readily preventable kinds of death and disability."
Costa Rica is big on prevention. And, for decades, our public health has been… well, a very public affair. And by that, we mean that culturally, community plays a prominent role in Costa Rica's healthcare. While that's something that has traditionally mattered only to citizens and residents, it's now tangible to visitors, too; Costa Rica has taken a collective approach to its COVID response and prevention. Here are a few:
We Masked Up Quickly: Shortly after COVID touched down in Costa Rica, the Minister of Public Health mandated masks in all public spaces, including private businesses.
And We Continue to Stay Masked: Even now, after the vaccine rollout, Costa Rica's mask mandates remain in place. Especially here in the Central Valley (where Finca Rosa Blanca is located), everyone is masked, in every public space. (See below for Finca Rosa Blanca's mask policies.)
We're Vaccinated: As of early September 2021, Costa Rica has applied nearly 5 million doses (for a population of 5.1M). More than 62% of the population has received their first dose and 34% has already received their second dose. (Here, vaccine doses are spaced 8-12 weeks apart.)
Onsite COVID Testing: Need a COVID test to head home? We take the inconvenience out of that requirement. We'll make all the arrangements and your COVID test will take no more than 15 minutes out of your day. That's it.
And yet – or, perhaps, because of Costa Rica's responsible community – there are few hoops for tourists to visit. As of September 2021, the only requirements are:
No COVID Test Required (to Enter Costa Rica): As of November 1, 2020, no COVID test is required to enter Costa Rica. (You will likely need a test before you leave, though; see below.)
If You are Fully Vaccinated: As of August 1, 2021, if you are fully vaccinated (Pfizer-BioNTech, Moderna, Johnson & Johnson, or AstraZeneca), then you are exempt from traveler's medical insurance requirements(see below). Vaccination certificates, vaccination cards, and the U.S. "COVID-19 Vaccination Record Card" may be used to demonstrate your vaccination status.
COVID-19 Vaccination OR Traveler's Medical Insurance: An international or Costa Rican travel insurance policy that covers COVID-19 medical expenses ($50,000 minimum) and accommodations ($2,000 minimum), in the case of quarantine.
A Completed Health Pass: Fill out the official Health Passbefore your trip, for a streamlined arrival process.
Accommodations that Act Responsibly: COVID Protocols at Finca Rosa Blanca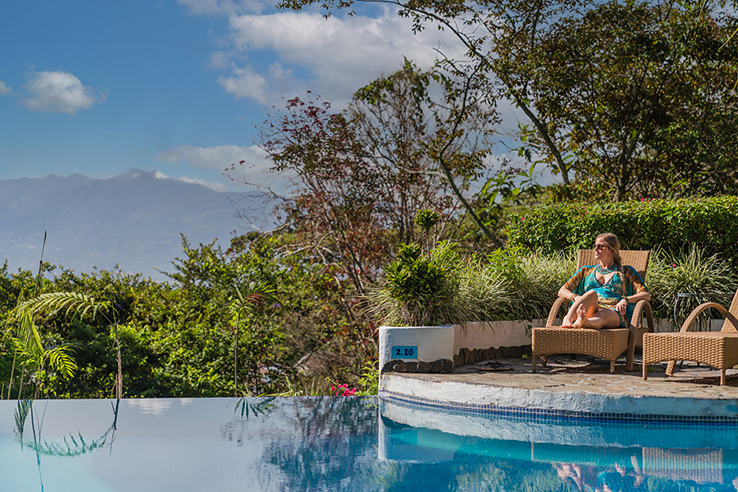 You travel responsibly: You practice sustainable tourism, both of the ecological and social varieties. You may even take it a step further and seek regenerative travel. And now, you believe that responsible travel includes being COVID-safe.
You also know that it's important to find destinations and accommodations that share your values. And so, we'd like you to know that we're both a CST Sustainable + a Regenerative Travel Resort and a COVID-responsible resort:
100% Vaccinated: 100% of our staff has been vaccinated.
We're Masked: 100% of our staff wears a mask, at all times.
COVID Protocols: Please view our full list of COVID protocols but, in brief, we have implemented strong health protocols, including hourly disinfection, staggered hotel check-in, reduced touchpoints, and much more.
But, we're also a lot more than our COVID protocols: Finca Rosa Blanca is, naturally, a COVID-friendly destination: Set on a sustainable forested coffee farm, we are surrounded by fresh air, towering trees, and warm sun.
Stroll our trails, and you may not encounter another soul. Our restaurant, El Tigre Vestido, is 100% open-air(but still roofed, for cover during Costa Rica's famous rains). And Costa Rica, and especially the Central Valley, where Finca Rosa Blanca is located, is a very outdoor-oriented destination. And, did we mention? We're headed into our most spectacular weather of the year.
Get Outdoors, Play Outdoors, Stay Outdoors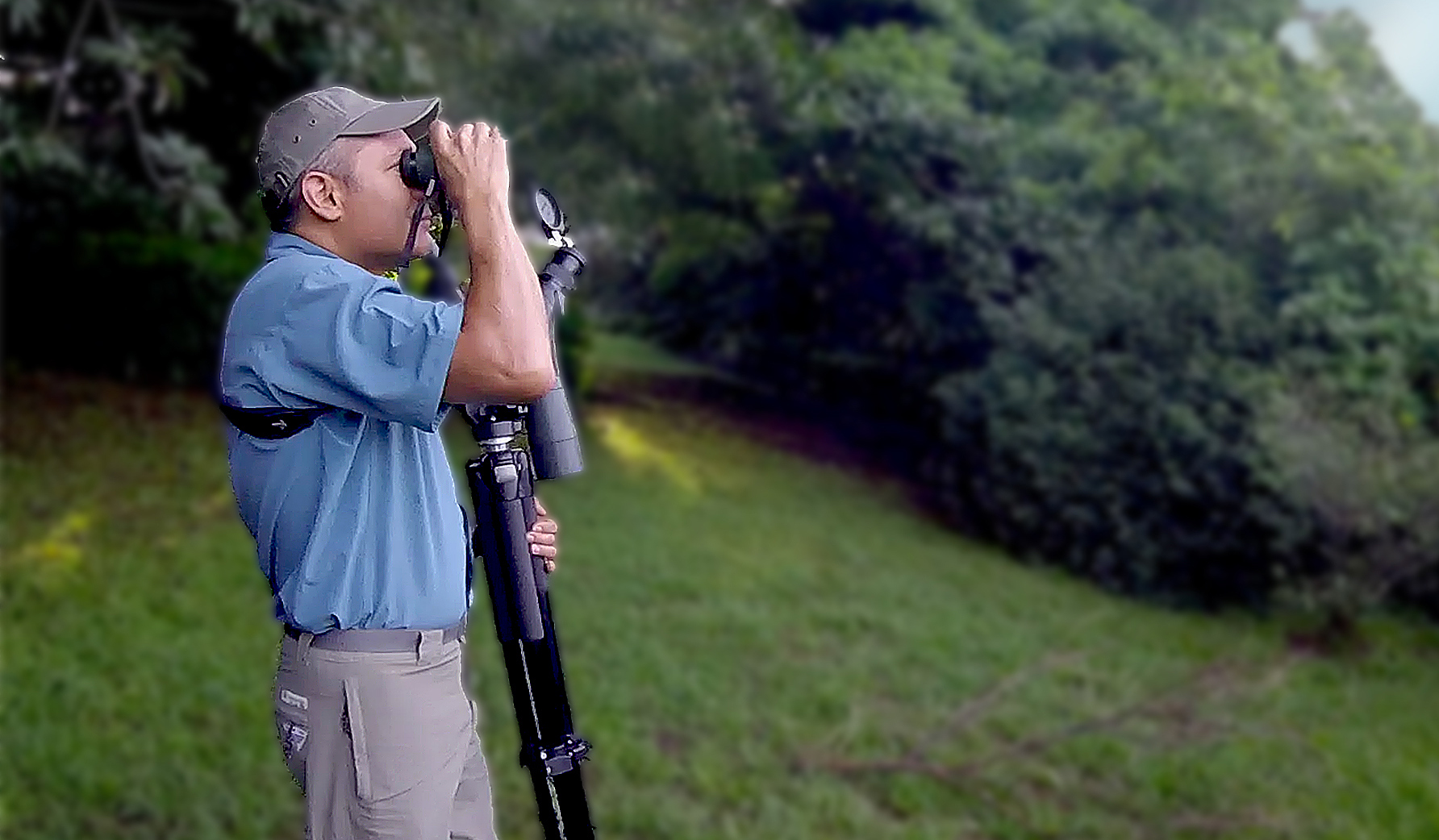 Science says that outdoor COVID transmission is rare and open-air activities are the safest choice. And that makes Costa Rica a very attractive travel destination.
When you visit Finca Rosa Blanca, you'll have an open invitation to explore Costa Rica's outdoor playground: wildlife, nature, culture and coffee, which you can experience in almost countless ways. Here are a few of our favorites, including volcanoes and cloud forest walks, white-water rafting and chirruping birds, coffee highlands and canopy ziplines.
Organic Coffee Tour: Stroll through our tree-draped, high-altitude organic coffee farm and become a self-made expert in shade-grown coffee. You'll follow our famous coffee cherry – the golden bean, or grano de oro – from field to cup to tasting. Bottoms up!
Ramble our Trails: Finca Rosa Blanca unfolds over 30 acres of rolling mountains and lush landscapes. Our resort trails take you into secondary forest and out to valley viewpoints, up into the highlands and down through our orchards and greenhouse.
Active Volcano Viewing: Costa Rica's topography is a spiderweb of mountain ranges, many summiting to dormant and active volcanoes. Explore three of the most popular – Poás Volcano, Barva Volcano, and Irazú Volcano – on a day tour from Finca Rosa Blanca.
Birdwatching: Of the 921+ bird species that have been spotted in Costa Rica, at least 130+ species of birds (PDF) either live in or migrate through Finca Rosa Blanca's coffee fields, an ideal birdwatching locale for any wildlife enthusiast, from beginner to expert.
River Rafting: Get wet and wild – and see Costa Rica from another perspective! – and tackle the rapids of the Pacuaré, Sarapiquí, and Reventazón rivers, all within easy daytrip-distance of Finca Rosa Blanca.
Canopy Tours: One of the biggest must-dos on any traveler's Costa Rica wish list, zipline tours are also one of the safest activities – outdoors, in the forest canopy, with the wind literally in your hair. Fly high!
Wildlife Rescues: Everyone loves a smiling sloth or a mischievous monkey. And everyone loves them even more, when they're paired with outdoor strolls, animal rehabilitation, and guaranteed wildlife sightings. You can have it all, at our nearby Rescate Animal (formerly, Zoo Ave) and the Toucan Rescue Ranch.
Ready to Plan Your Next Vacation?
Ready to start planning? We'd be happy to help you plan your vacation – and to discuss our COVID policies more in depth. Please get in touch.