What Does It Mean to Be a National Geographic Unique Lodge of the World?
August 07, 2019

For over 125 years, the National Geographic Society has stood as a leading voice in global storytelling, cultural stewardship, and photojournalism. With the founding of National Geographic Traveler in 1984, the brand expanded its reach and brought their readership one step closer to the vibrant world housed within the glossy pages of their yellow-backed tomes.

In 2015, National Geographic took the next step in transformative travel, with the launch of their Unique Lodges of the World. A carefully curated and exclusive collection, each lodge – currently numbered at fewer than 60 lodges in the world – is handpicked and based on four key criteria: unparalleled experience, environment, authenticity, and sustainability.
Finca Rosa Blanca is honored to be one of only eight Unique Lodges in Central America (2019), and to represent the only organic coffee destination on the list.
To provide a bit of National Geographic-inspired depth of understanding, we'd like to share a bit about how Finca Rosa Blanca became a National Geographic Lodge of the World:
Experience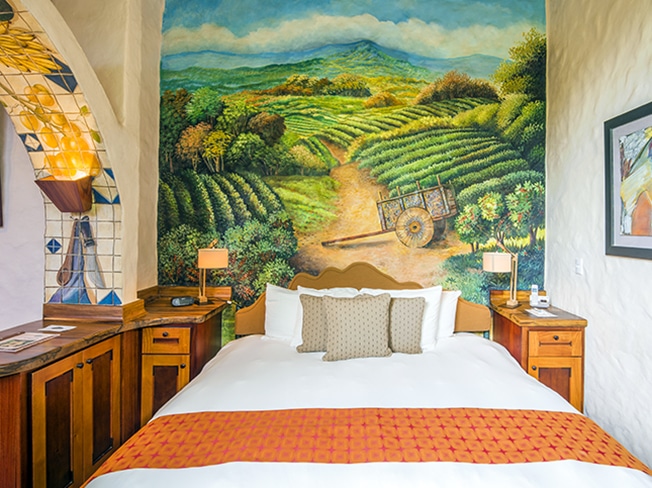 A key tenet for inclusion on the Unique Lodges list, is an upscale guest experience that opens a door to new worlds of unparalleled views, spectacular art and architecture, superb cuisine, and cozy common spaces that speak to sense of place. Beyond this, each lodge must take it a step further, offering activities to complement your unique surrounds.
At Finca Rosa Blanca, our luxury accommodations, original artwork, organic coffee tour, comfortable gathering room, and acclaimed open-air dining offer excellent opportunities to recharge, refresh, and relish your time in Costa Rica.
Our core dedication to unparalleled experience and experiential travelrevolves around our in-depth organic coffee experience: Walk our farm trails, take a tour with our naturalist guide and coffee expert, follow the roasting process, and learn the fine art of cupping, coffee's appropriate-anytime answer to wine tasting.
Environment
Home to 30 acres of hard-bean coffee fields, rolling hills, and organic gardens, our lush paradise was once a muddy motocross field near a busy city. Since the 1980s, we have worked to revive and improve our little patch of Heredia highlands.
Here, you can spend a morning (or a week) seeking out the 130+ bird species that make their home at Finca Rosa Blanca. Photographers can capture vistas of mist rolling off the mountains, tropical sunrises and sunsets, coffee fields abloom and ablaze in red "cherries," and – with a bit of luck – all our varied wildlife, from smooth-bodied tayras to adorable anteaters.
We are always delighted by the Costa Rican scenes our guests capture each year. Please feel free to post yours via our Instagram (@fincarosablanca) and the National Geographic community (@NatGeoTravel ), so we can share your Finca Rosa Blanca stories with fellow adventurers.
Sustainability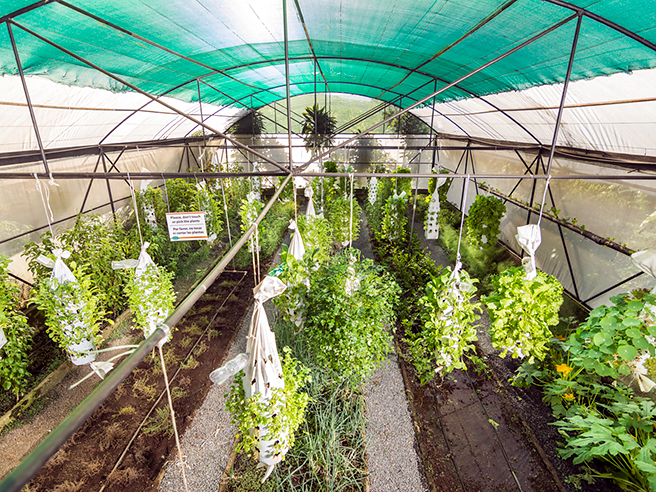 Since our earliest beginnings, we have focused on and promoted proactive sustainable practices. Not because it's trendy, but because it's the right thing to do.
Costas Christ, world-renowned sustainable tourism expert and editor at National Geographic Traveler said, "Travelers can feel confident when they stay in one of these [unique] lodges that they are helping to safeguard cultural and natural treasures in some of the world's most incredible places."
Costa Rican ecology, economy, and heritage are both precious and fragile. They require our sustained commitment to ensure that together, we have a lasting positive impact and minimal footprint.
To us, this means organic agriculture to reduce our ecological footprint and mitigate our impact on climate change; an organic garden, to supply our acclaimed kitchen; carbon neutrality, thanks in part to our planting of 7,000 native trees; socioeconomic sustainability through community involvement and 100% local employees; promotion of sustainable tours and travel to our guest, and many other efforts.
Authenticity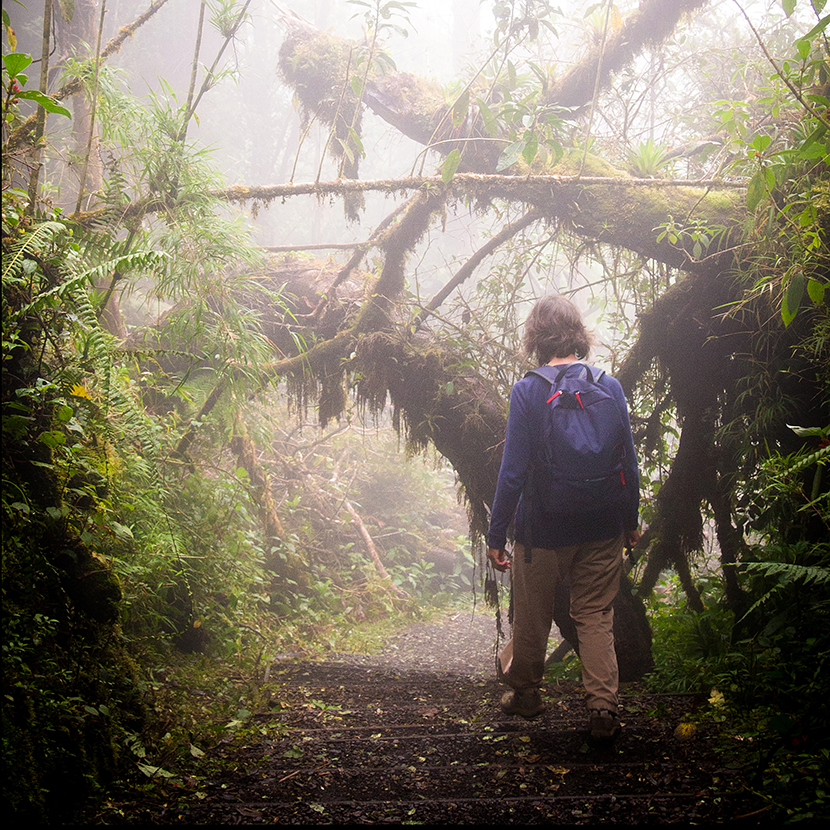 Finca Rosa Blanca offers that off-sought but not-oft-found balance of convenience and seclusion: Just 20 minutes to Juan Santamaría Airport (SJO) and located at the base of Barva Volcano and Braulio Carrillo National Park, we're a leisurely drive to cloud forest and heritage masks, active volcanoes and waterfalls, wildlife rescues and farm-fresh strawberries, artisanal cheese, chocolate, among other agricultural pursuits historically key to economic development and close to Costa Rican hearts.
A stay at Finca Rosa Blanca is environmentally astounding, sustainably sound, and incomparably authentic – an unparalleled experience that embodies the sense of wonder, appreciation, and life-changing uniqueness common to National Geographic travelers. We are honored to occupy a spot on National Geographic's curated list and be a member of this community, and can't wait to introduce you to all that we hold dear.
Categories: Hotel